Nesting box for swifts, sparrows, bats and other building breeders.
---
Here you will find a nesting box - selection of concrete and ETICS material for installation in the ETICS facade or for mounting on the plastered facade. All nesting boxes are suitable for ecological compensation measures and official requirements. With the installation of nesting boxes you make an important contribution to the protection of species and nature.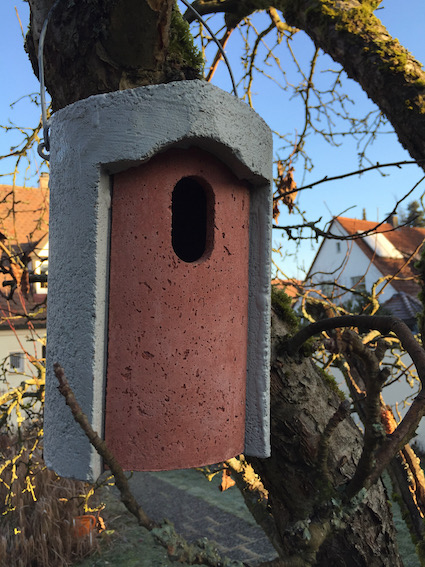 Welche Nisthilfen sind die Richtigen?
Welches Vogelhaus für welchen Vogel? Jede Art hat unterschiedliche Ansprüche. Grundsätzlich lässt sich unterscheiden in Vogelarten, die im freien brüten. Sogenannte Freibrüter bauen Nester in Hecken und Bäume oder am Ufer. Sie benötigen keine Höhle. Dazu gehören beispielsweise Buchfinken, Rotkehlchen, Stockenten, Störche.
Und dann gibt es die sogenannten Höhlenbrüter. Vögel, die in Höhlungen mit einem Einflugloch ihr Nest bauen, und damit anders vor Fressfeinden geschützt sind.

Und unter den Höhlenbrütern haben unterschiedliche Vogelarten unterschiedliche Ansprüche an der Beschaffenheit und Größe des Einfluglochs von einem Vogelhaus.
Der Waldkauz zum Beispiel hat durch seine Körpergröße einen anderen Platzbedarf als ein Zaunkönig mit durchschnittlich 11 Zentimetern Körperlänge. Kleiber passen das Loch auf ihre Körpergröße an, indem sie es mit einem Lehm-Speichel-Gemisch versehen.
Wir sind Verfechter von einem Flugloch, das oval ist. Diese Form unterstützt die meisten Gartenvögel, wie Blaumeise, Kohlmeisen, und dabei auch seltenere Arten, wie den Gartenrotschwanz und Trauerschnäpper. Oval hat den Vorteil, dass die weit verbreiteten Stare keinen Zugang zur Höhle haben.
Jedem Vogel seine Nisthöhle - verschiedene Hersteller schaffen Vielfalt
Es gibt auf dem Nistkastenmarkt verschiedene Hersteller. Einer der Bekanntesten ist Schwegler. Der Nistkastenbauer ist seit langem im Geschäft und baut die Höhlen für Gartenvögel aus Holzbeton.
Ein weiterer Hersteller ist die Firma vivara. Darüberhinaus gibt es noch kleinere Hersteller deren Produkte als künstliche Höhlen aus Holz zum Einsatz kommen, um die Singvögel zu schützen.
Hängen Sie eine Nisthöhle oder ein Vogelhaus auf und unterstützen Sie damit viele Vögel bei der Suche nach einem passenden Quartier. Schaffen Sie passende Angebote und Nistplätze.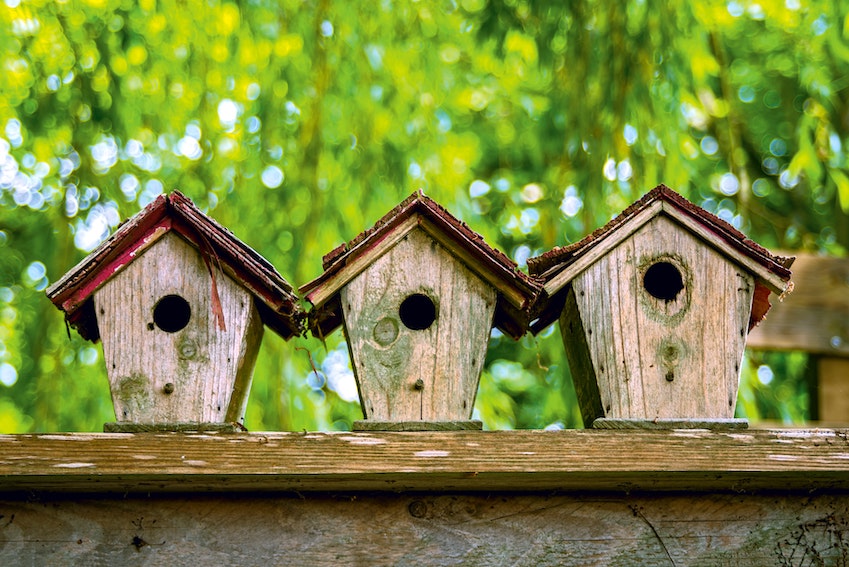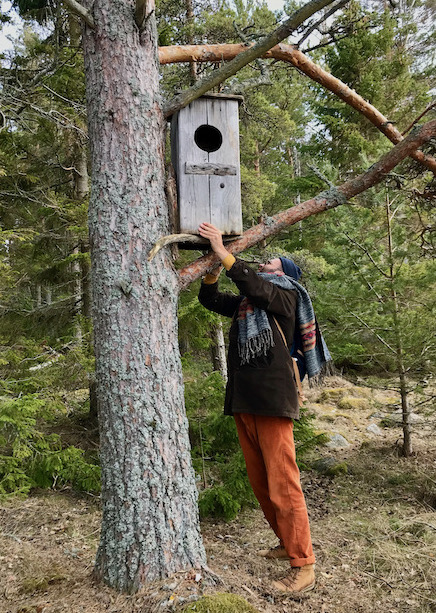 Mitmachen für mehr Natur
Viele Naturschutzvereine widmen sich dem Vogelschutz. Die Bekanntesten sind der NABU und der LBV in Bayern.
Hier gibt es viele Möglichkeiten sich während des ganzen Jahres für den Natur- und Vogelschutz zu engagieren.
Der LBV in Bayern ist seit vielen Jahrzehnten in verschiedenen Themen des Naturschutzes engagiert. Durch Ankauf von Grundstücken sichert er wertvollen Lebensraum für Wildtier, Insekten und Co.
Als Mitglied erhält man wertvolle Informationen zum Beispiel via E-Mail Newsletter.
In einer Kreisgruppe oder lokalen Gruppe kann man sich vor Ort engagieren.