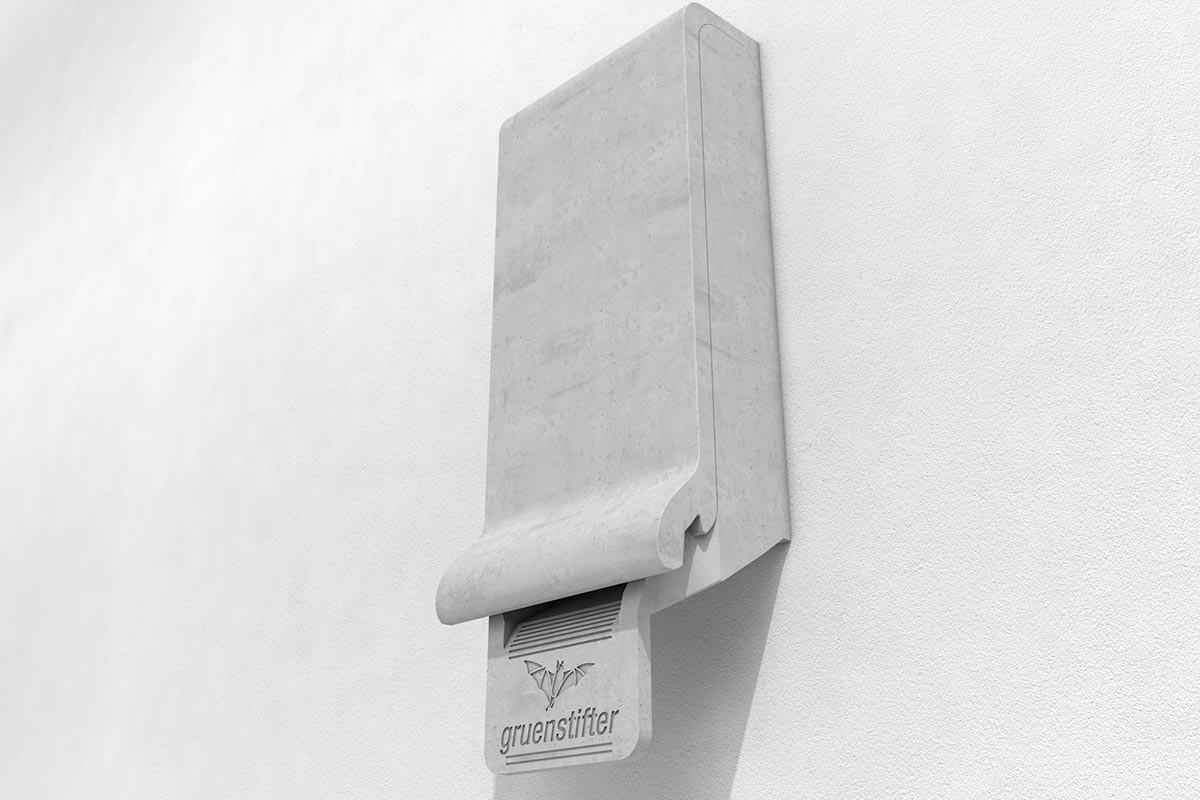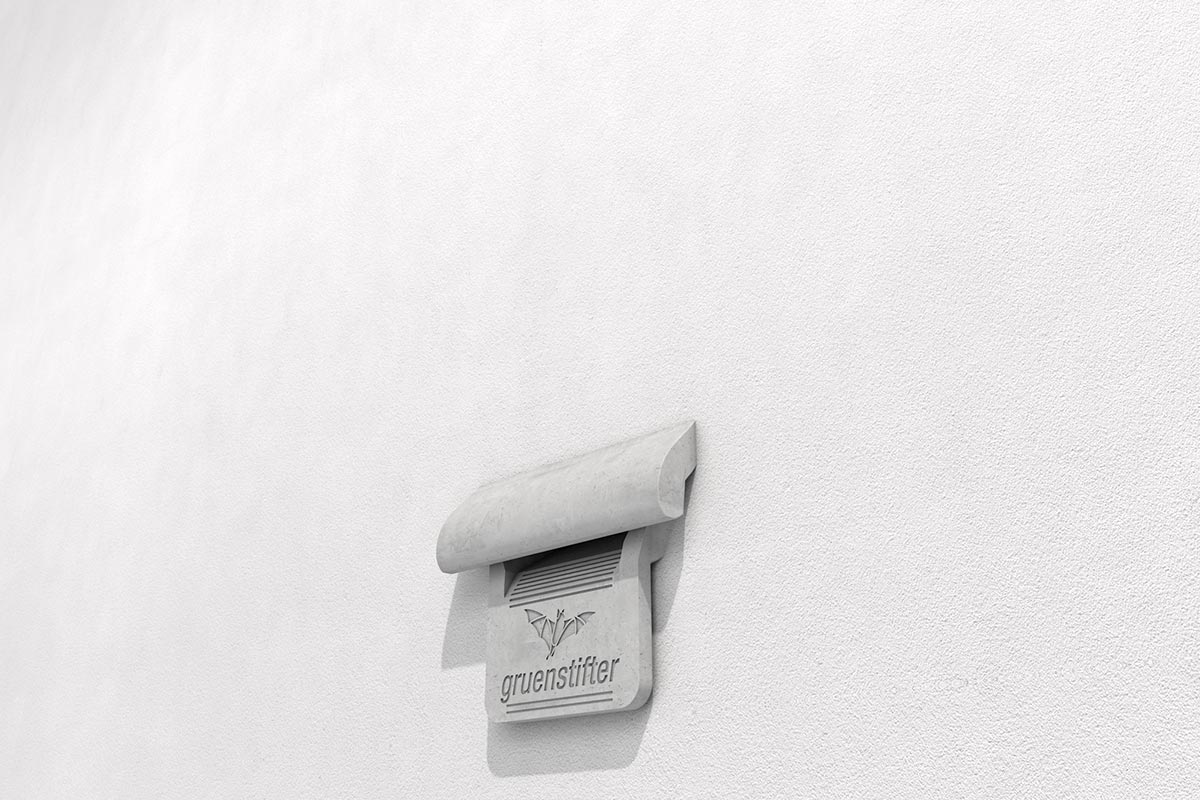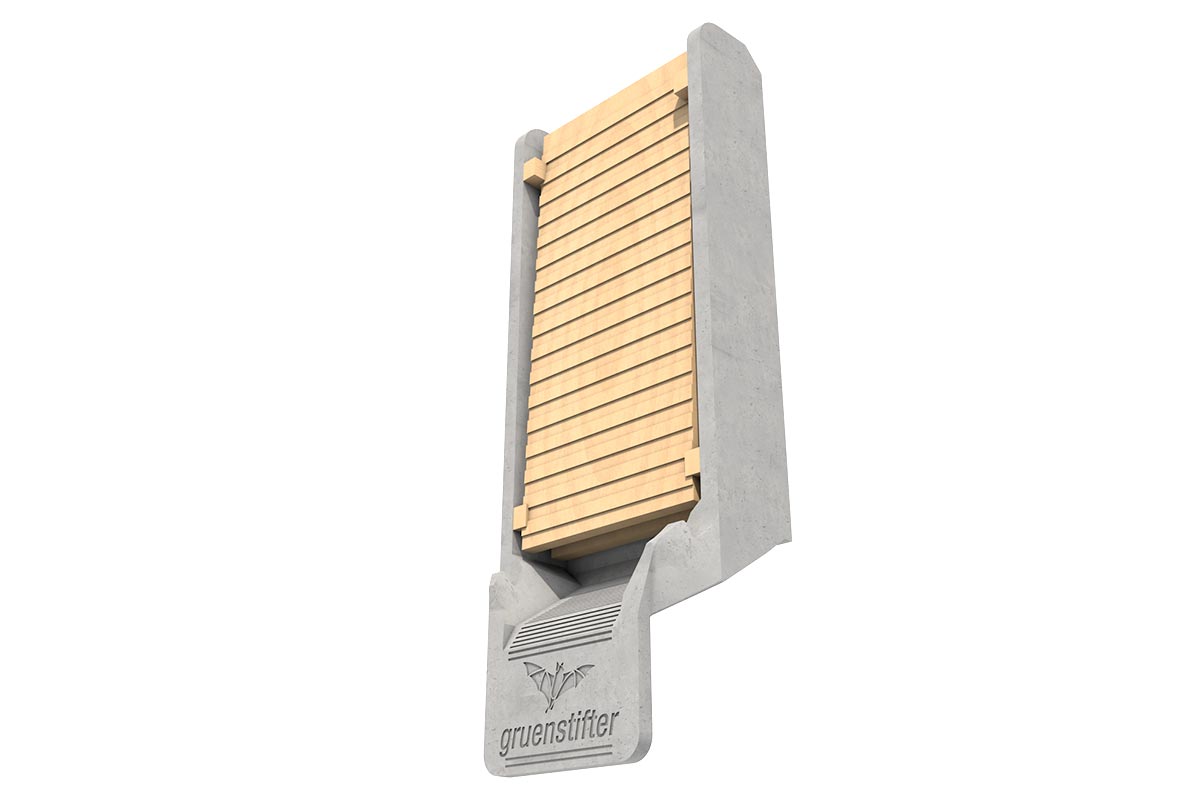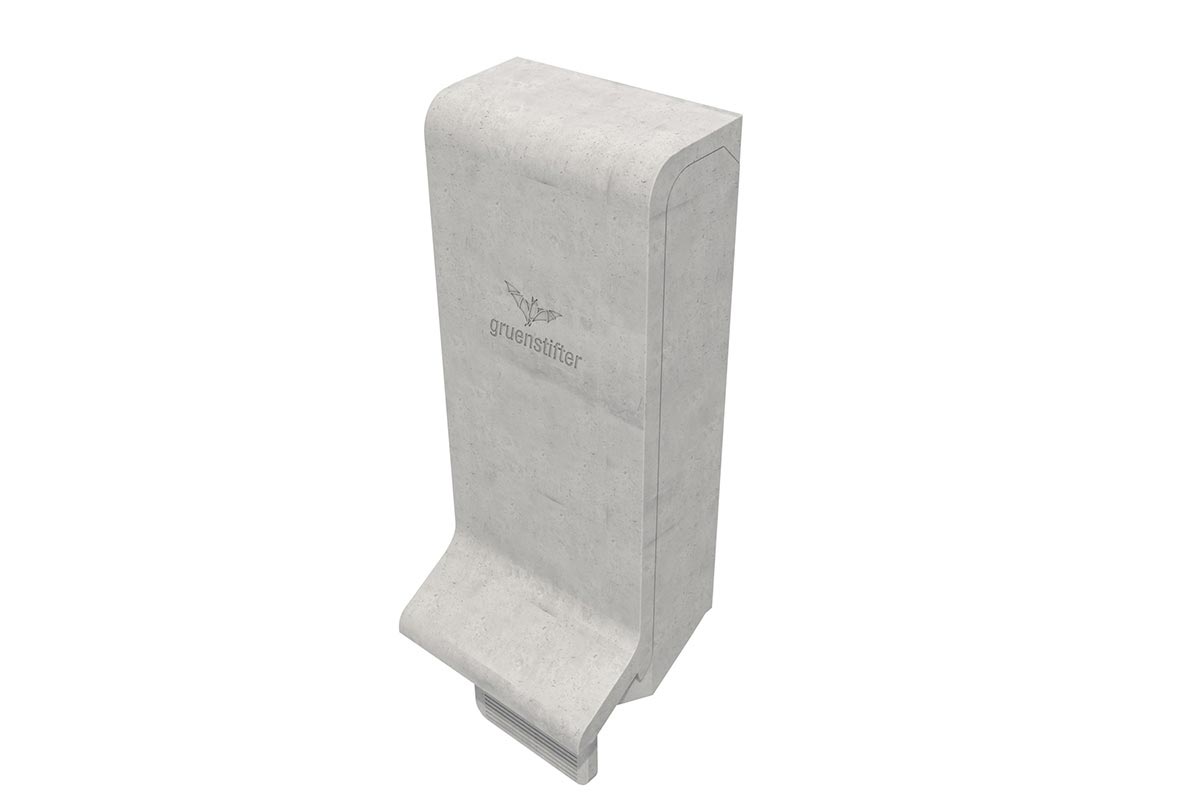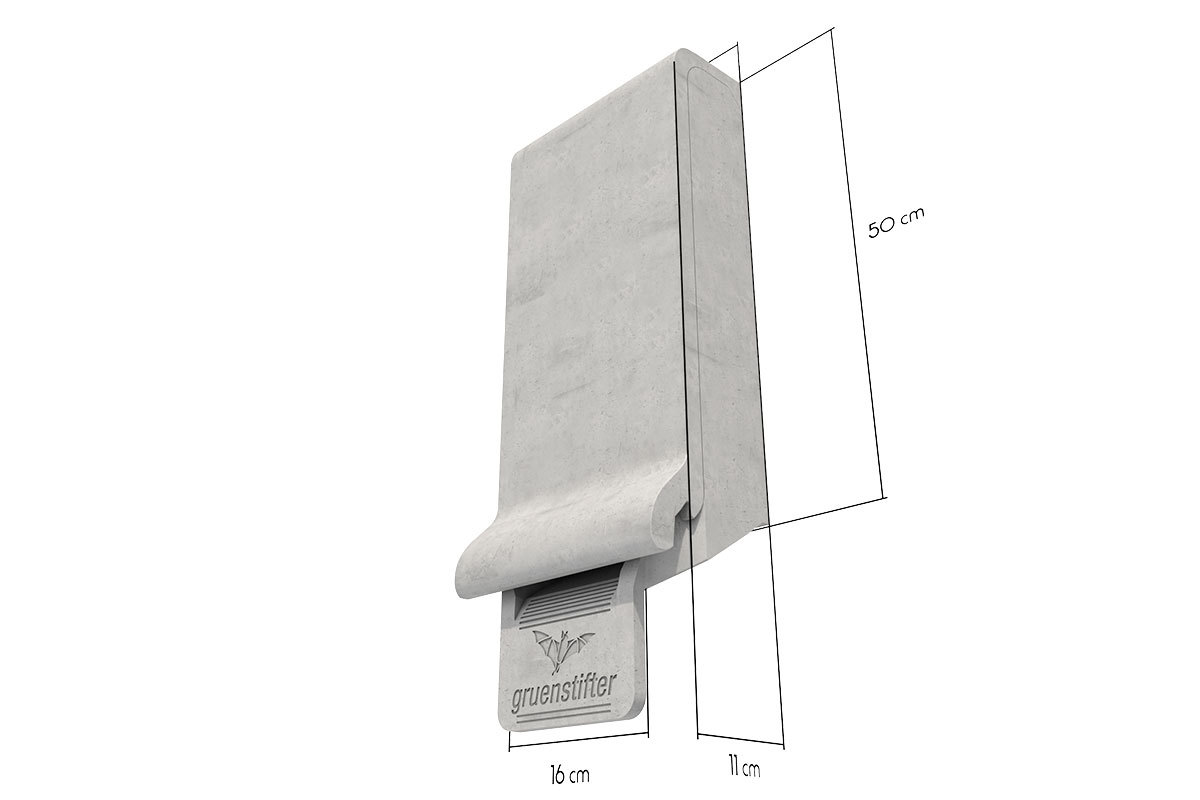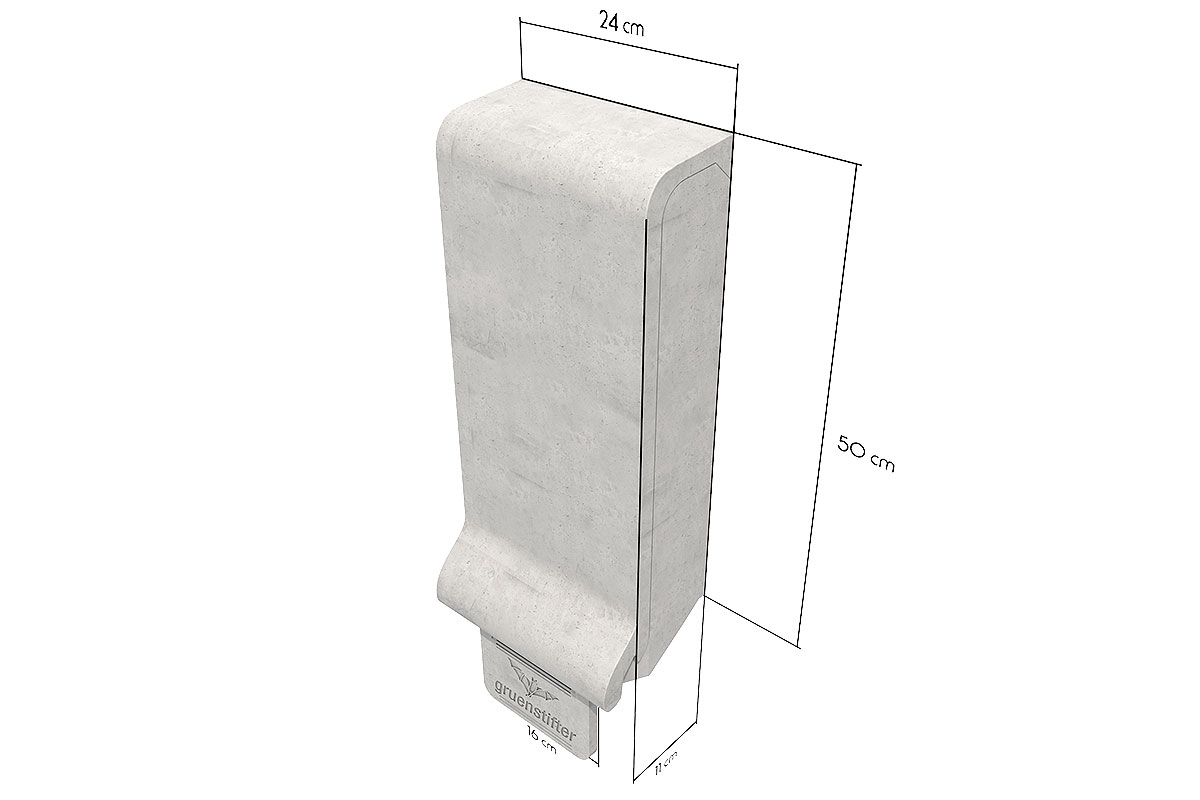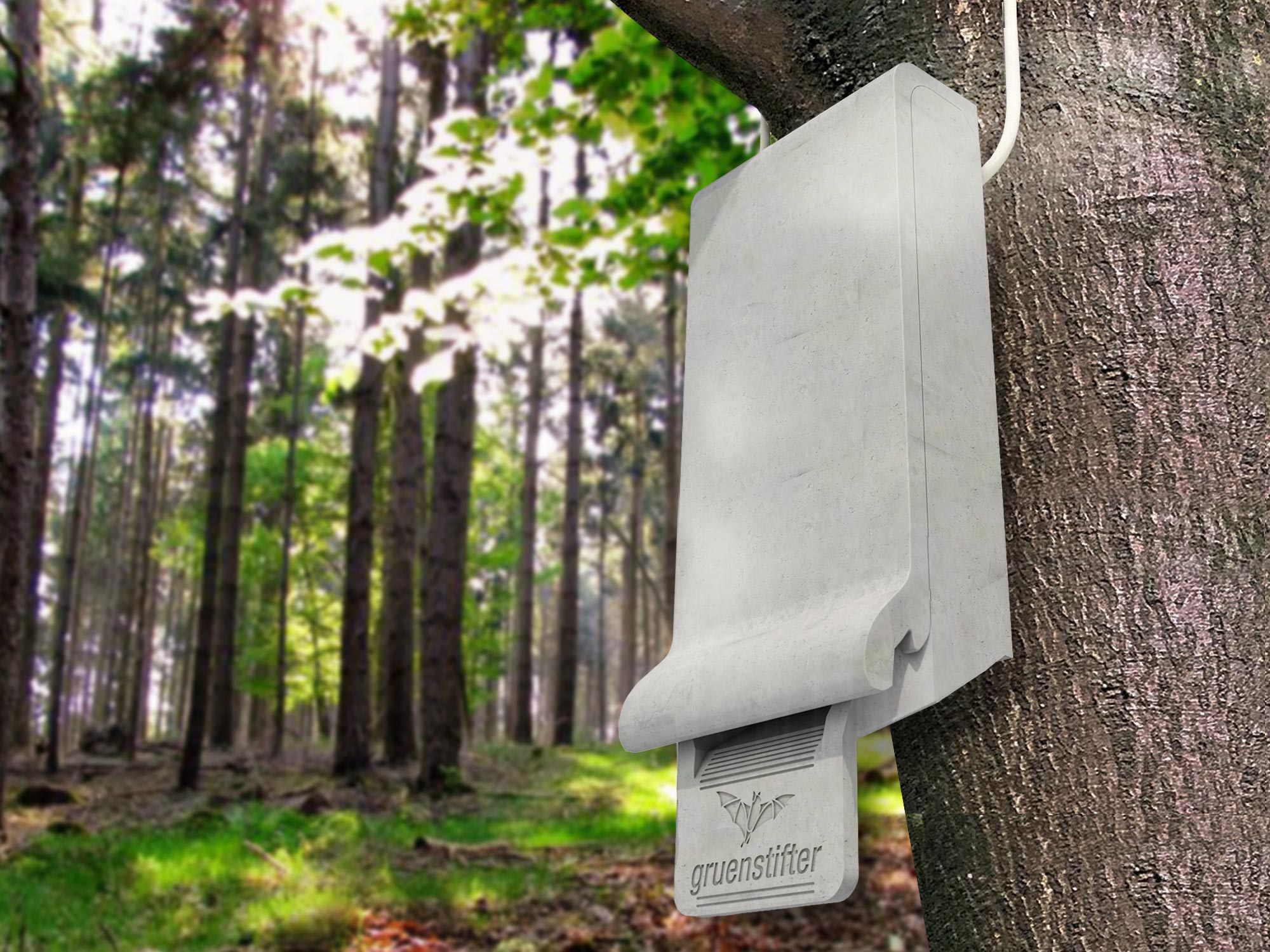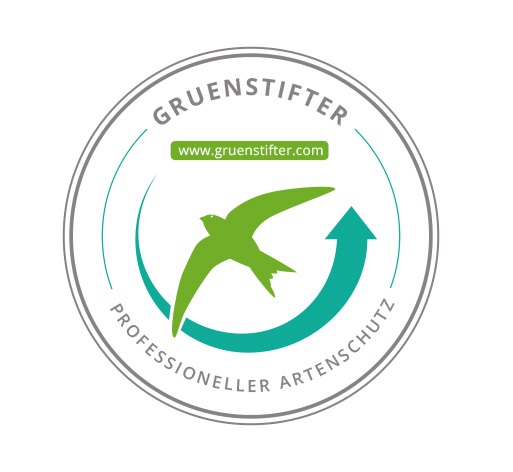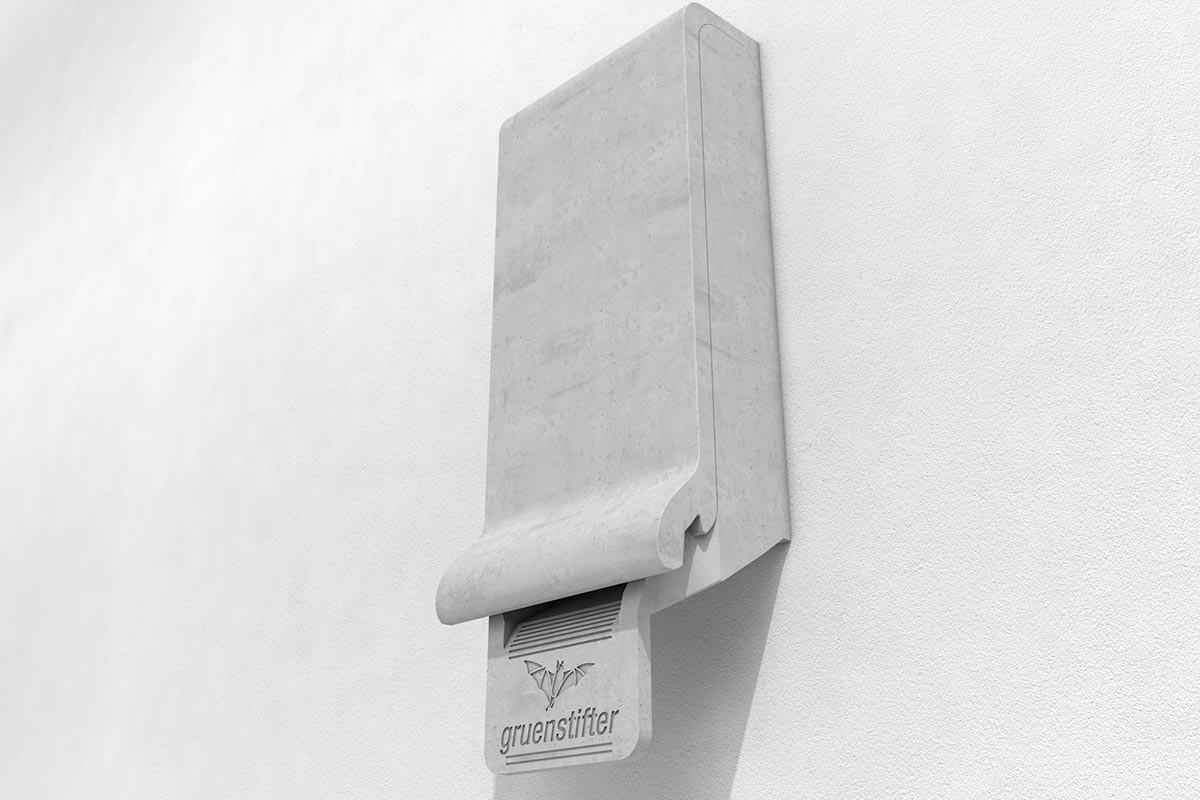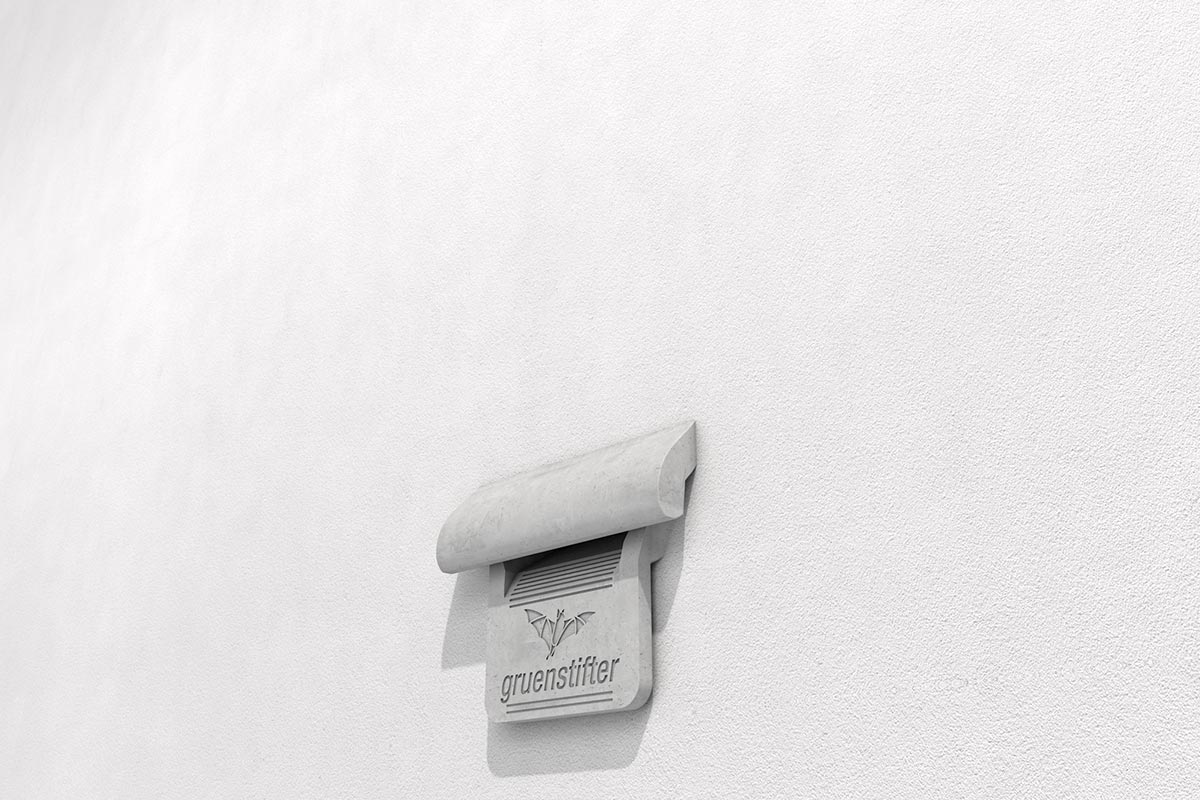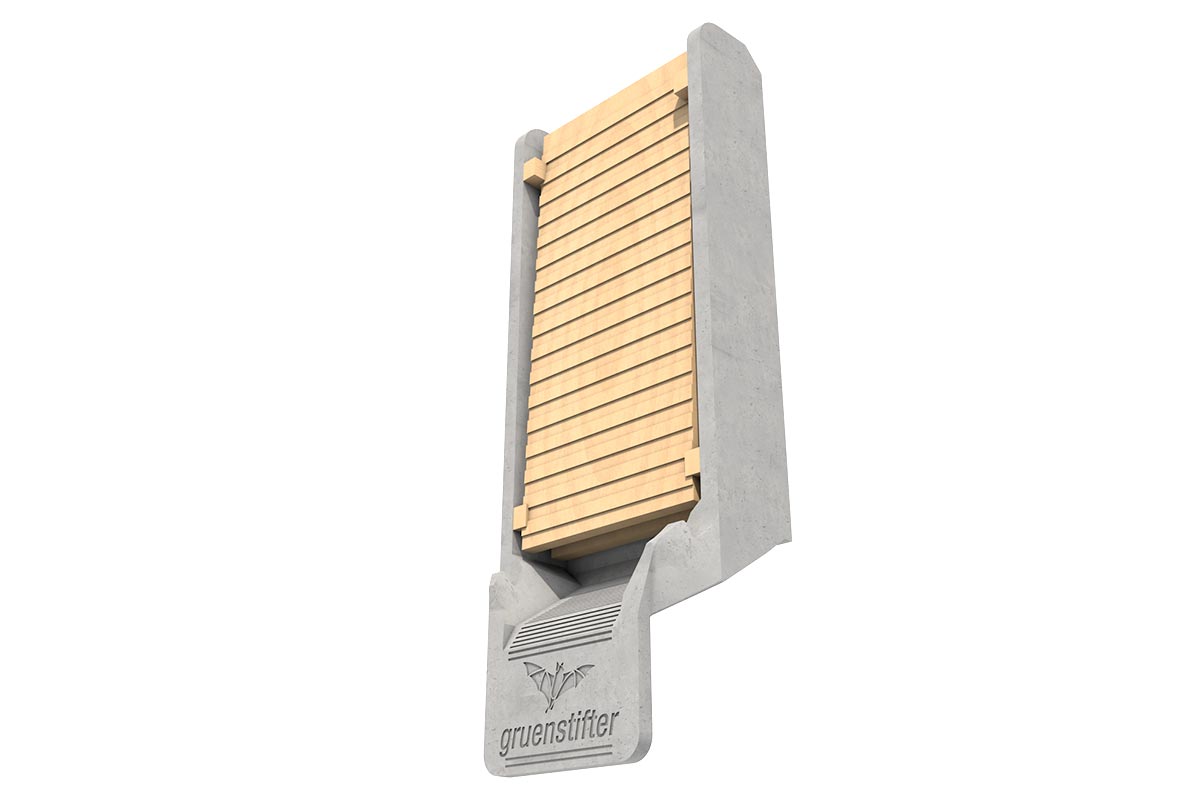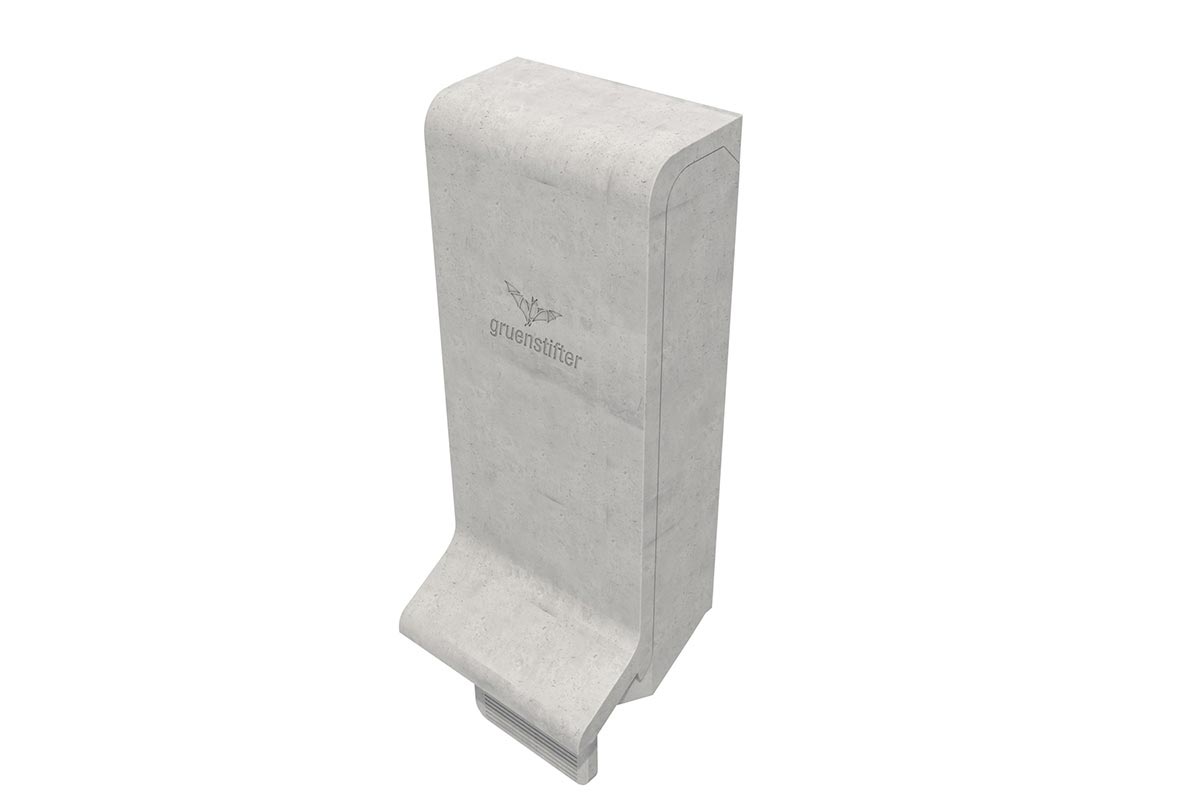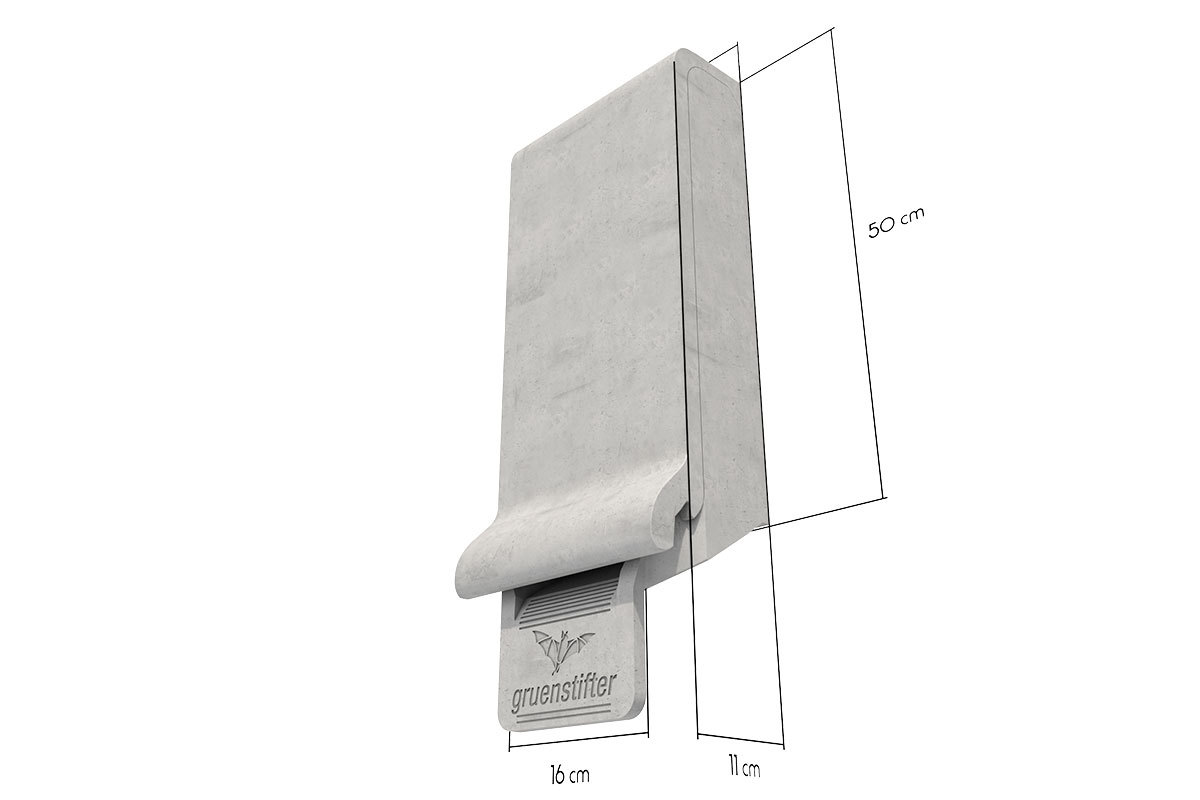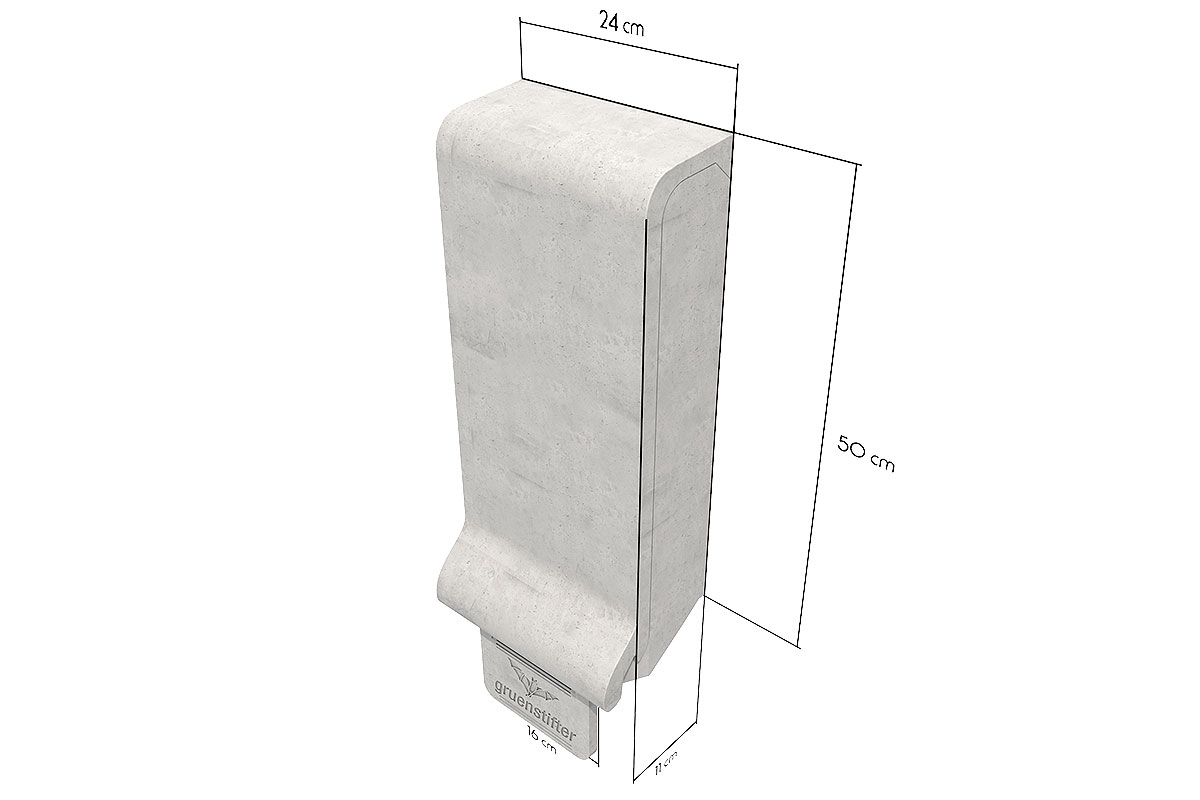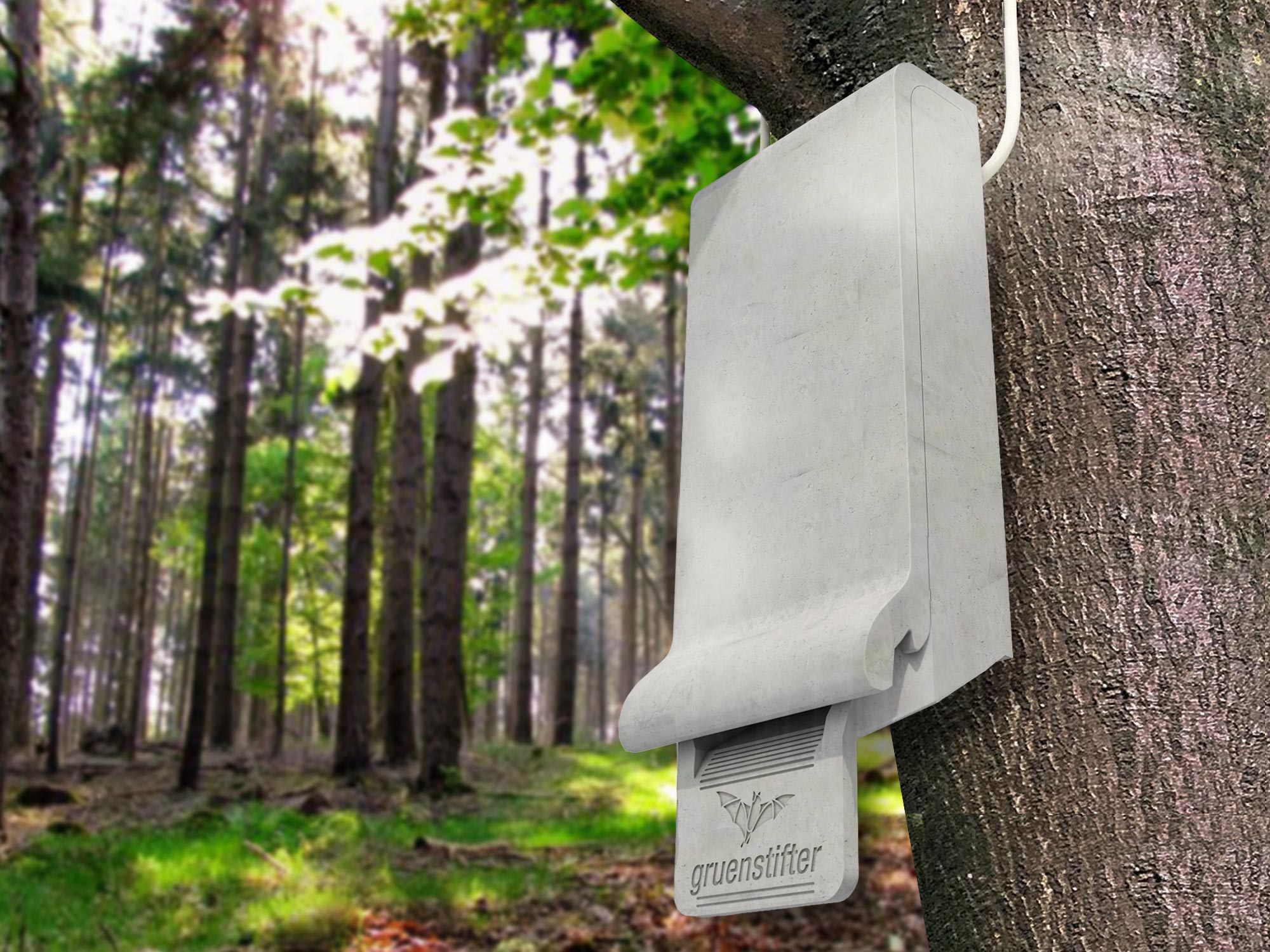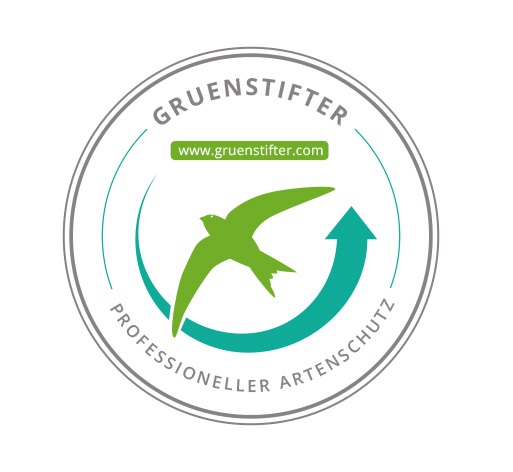 New: Bat box suitable for all bat species as summer and winter quarter
Available, delivery time 1-2 weeks
Product information "New: Bat box suitable for all bat species as summer and winter quarter"
Bat box - NEW on the market. An alternative to Schwegler. Developed by experts. Suitable for most species.
- Pre-order now in our store and secure your share of the first batch of 2021 -
Delivery time is expected to be 4 months.
This bat box can be installed on the facade, in the thermal insulation (ETICS), and on trees (in the garden or forest).
The shape of the bat box (especially the front wall with approach lip) ensures a higher probability of colonization. The interior offers different room sizes for different sized animals. Bats like to live together in larger colonies. Accordingly, the interior space is designed to be large.
The design of the approach area of the bat houses is based on the behavior of the animals. Developed in cooperation with experts active from nature conservation organizations such as NABU, LBV, BUND, and others, who are active in the field of bat protection.
The bat box is suitable as a compensatory measure (FCS or CEF) for all bat species and can be used on and inside the facade, as well as on trees (in the garden or forest areas).

Suitable for building construction with an attractive design.
Developed with many years of experience in nature conservation.
Made in Germany.
A special recommendation for compensation measures, FCS, and CEF measures for bats.
The ideal nesting aid for small and large bats.
This new bat box model entails following advantages:
Easy installation within the ETIC-system.
Easy installation on the facade.
Suspension from trees possible.
Maintenance possibility through removing the front wall.
The perfect nest box for compensatory measures, as it is suitable for both building-dwelling and tree-dwelling bats.
Due to the new construction method, cold bridges are avoided effectively.
The nest box can be painted with facade paint.
A drip edge protects the facade from rainwater.
Self-explanatory without building instructions
Pre-order your bat box now - secure your share of the first batch of 2021.
Delivery time is expected to be 4 months.


You can now buy and order the all-in-one solution for bats online.
Material:
We manufacture from concrete, not wood. This greatly increases the life of the bat houses and, in combination with wooden walls inside, provides a high level of insulation.
Fixing material:
Due to the variety of existing facade variants, we leave it to you to choose the right fixing material for your location.
Mounting on the facade:
Suspension by screwing from the inside.
Two oblong holes (vertical and horizontal) for exact attachment to the masonry.
Hole size: 12 mm.
Information on how to mount on the facade is enclosed with the box.
Mounting in full thermal insulation (ETIC system):
Foaming in a recess in the thermal insulation. It is recommended to back with highly insulating material.
Mounting on trees:
For mounting on trees, a mounting bracket and corresponding threaded eyelets are included. An information leaflet for installing on trees is enclosed with the box.
Occupants: Evening bat, broad-winged bat, common pipistrelle, etc.
Weight: approx. 15 kg.
Dimensions:
Outer dimensions: W 24 x H 50 x D 11 cm.
Brood chamber with asymmetrically arranged hanging places for different room sizes.
Entrance opening with "lip": W 16 x H 16 cm.
By attaching the box you contribute to the protection of bats because you create hang places, week hives, summer or winter quarters for the bats.

Are you building a new house or renovating your roof extensively? Potential or actual bat roosts on demolition and existing buildings must be compensated (just as bird nesting sites) in the form of compensatory measures if they cannot be preserved.
This bat box is recommended for this purpose, as it fulfills almost all needs from species protection and also construction point of view. It creates both summer and winter roosts. Following bat protection, it makes sense to hang up more roosts than may be required. In contrast to birds, bats like to change their "home" - even during the season. It is recommended to hang the boxes in different directions to be able to offer suitable quarters in case of strong heat or cold.
Short description of the broad-winged bat (Eptesicus serotinus):
Weight: 18 g (adult)
Length: 6.8 cm (adult)
wingspan up to: 38,1 cm
gestation period: 65 days
Food: Insects
One of the three largest occurring bat species in Germany
This bat box can only be purchased online in our store (www.gruenshoppen.de). It will not be sold on platforms like Amazon or eBay. Our bat box is also not available in retail stores or hardware stores.
+++ 1% of the proceeds are donated annually to projects in environmental education for the protection of nature +++
---
Sehr schönes und vor Allem praktisches Design
Ich habe den Prototypen in den Händen gehabt und finde Design und Funktion aus artenschutzfachlicher Sicht sehr gut.- Viel Erfolg.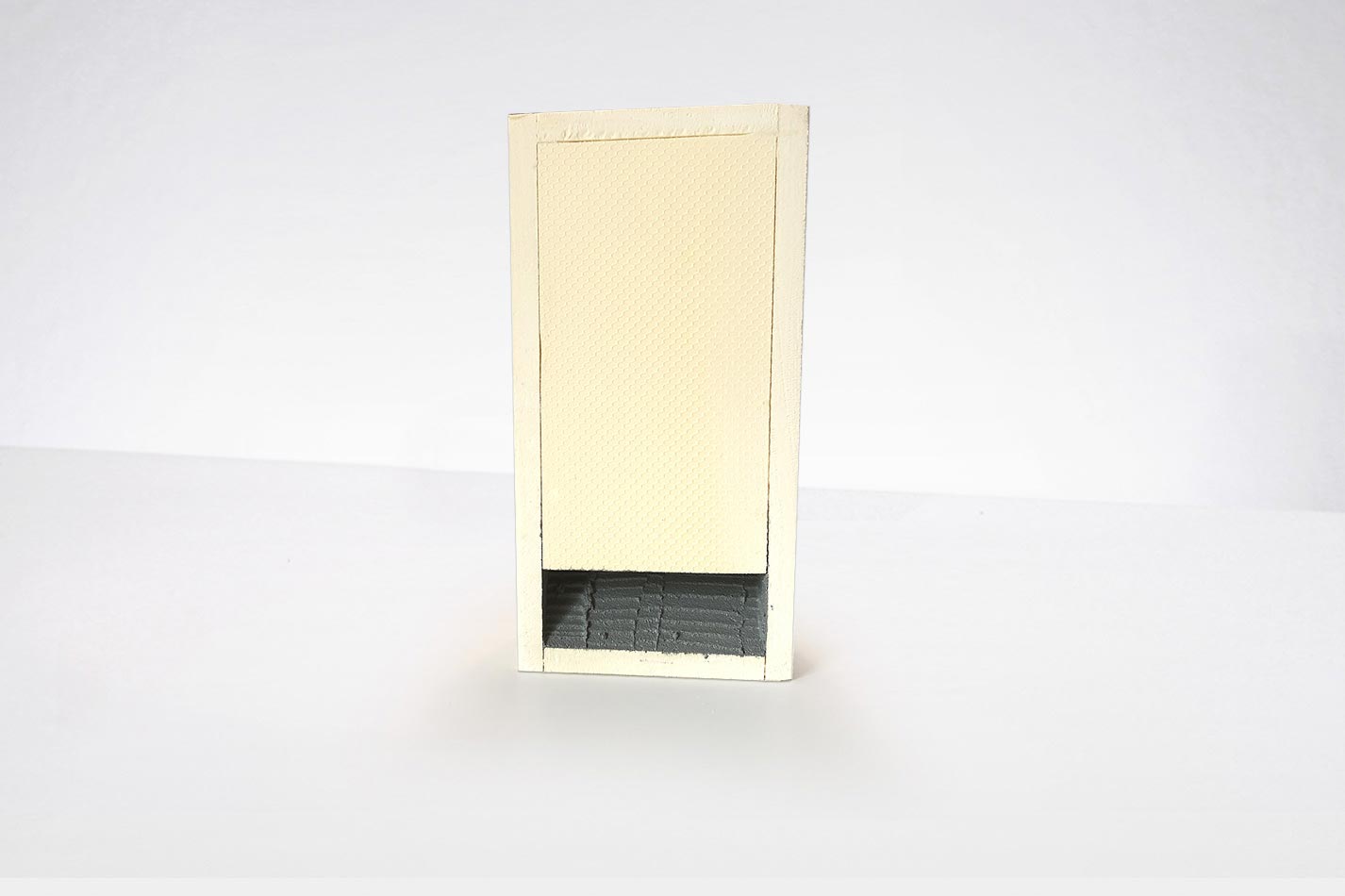 Bat box summer quarter ETICS - narrow
This bat universal quarter is suitable for all so-called house bats. The smallest bat species like Pipistrelle, Pipistrelle, and Bearded Bat find their summer quarters or intermediate quarters in this ETIC installation box for bats. The box is self-cleaning and maintenance-free because the excrement can fall down the special dung chute.This bat ETIC installation box can be integrated directly into the thermal insulation of the building facade. This universal quarter for bats is made of ETIC insulation panels. The nesting aid is extremely lightweight and is easily integrated into the external insulation of buildings.The nest box for bats is installed as a block in the thermal insulation composite system and is plastered evenly within the reinforcement and only one gap remains visible for entry. This gap ensures a safe approach for bats even on smooth facade surfaces.Attachment and assembly:Suitable for integrated mounting in external facades of buildings with ETICS. The nest box mount height is above 5 m, and the direction is facing away from the weather, preferably exposed in the area of the attic and eaves.When mounting, make sure that there are enough approach and departure possibilities below the air hole so that the nesting box can be successfully accepted and approached.We recommend a distribution of several boxes on one building, so that bats have several alternative quarters according to the weather conditions. This box can compensate for the loss of summer quarters and intermediate quarters of bats, e.g. under roof tiles, in roof boarding, wall gaps, etc. The box is integrated directly into the external insulation. It is made of ETICS material.Occupants: Broad-winged bat, pygmy bat, etc.Material: Thermal insulation boardsDimensions: width 40 cm x height 40 cm x depth 10 cmEntrance hole: 36 cm x 5 cmWeight: 200g
ETICS built-in nest box for bats - wide
This bat universal quarter is suitable for all so-called house bats. The smallest bat species like Pipistrelle, Pipistrelle, and Bearded Bat find their summer quarters or intermediate quarters in this ETIC installation box for bats. The box is self-cleaning and maintenance-free because the excrement can fall down the special dung chute.This Fledermaus ETIC installation box can be integrated directly into the thermal insulation of the building facade. This universal quarter for bats is made of ETIC insulation panels. The nesting aid is extremely lightweight and is easily integrated into the external insulation of buildings.The Fledermaus nesting box is installed as a block in the thermal insulation composite system and is plastered evenly within the reinforcement and only one gap remains visible for entry. This gap ensures a safe approach for bats even on smooth facade surfaces.Attachment and assembly:Suitable for integrated mounting in external facades of buildings with ETICS. The nest box mount height is above 5 m, and the direction is facing away from the weather, preferably exposed in the area of the attic and eaves.When mounting, make sure that there are enough approach and departure possibilities below the air hole so that the nesting box can be successfully accepted and approached.We recommend a distribution of several boxes on one building, so that bats have several alternative quarters according to the weather conditions. This box can compensate for the loss of summer quarters and intermediate quarters of bats, e.g. under roof tiles, in roof boarding, wall gaps, etc. The box is integrated directly into the external insulation. It is made of ETICS material.Occupants: broad-winged bat, pygmy bat, etc.Material: Thermal insulation boardsDimensions: width 40 cm x height 40 cm x depth 10 cmEntrance hole: 36 cm x 5 cmWeight: 200g