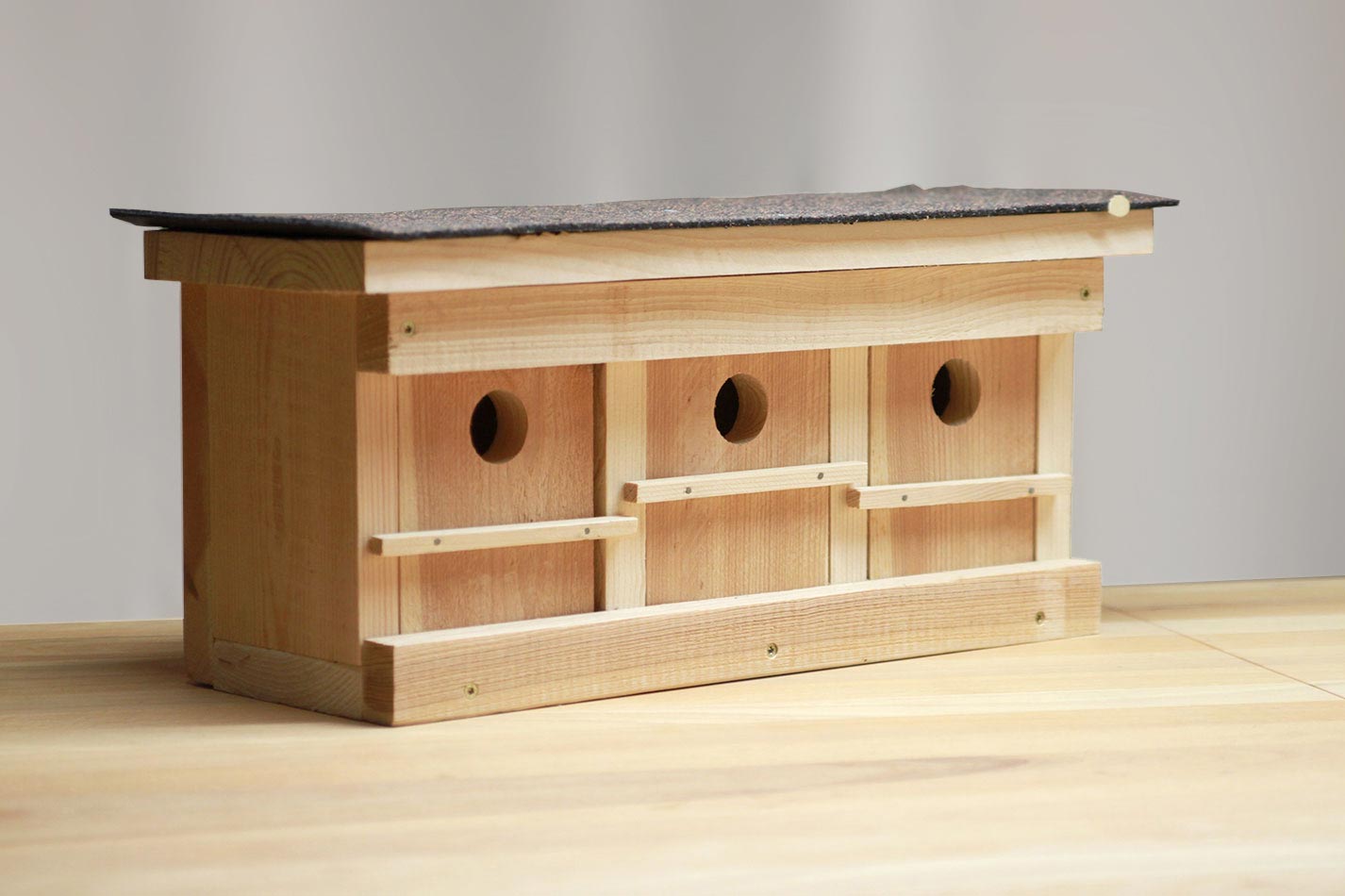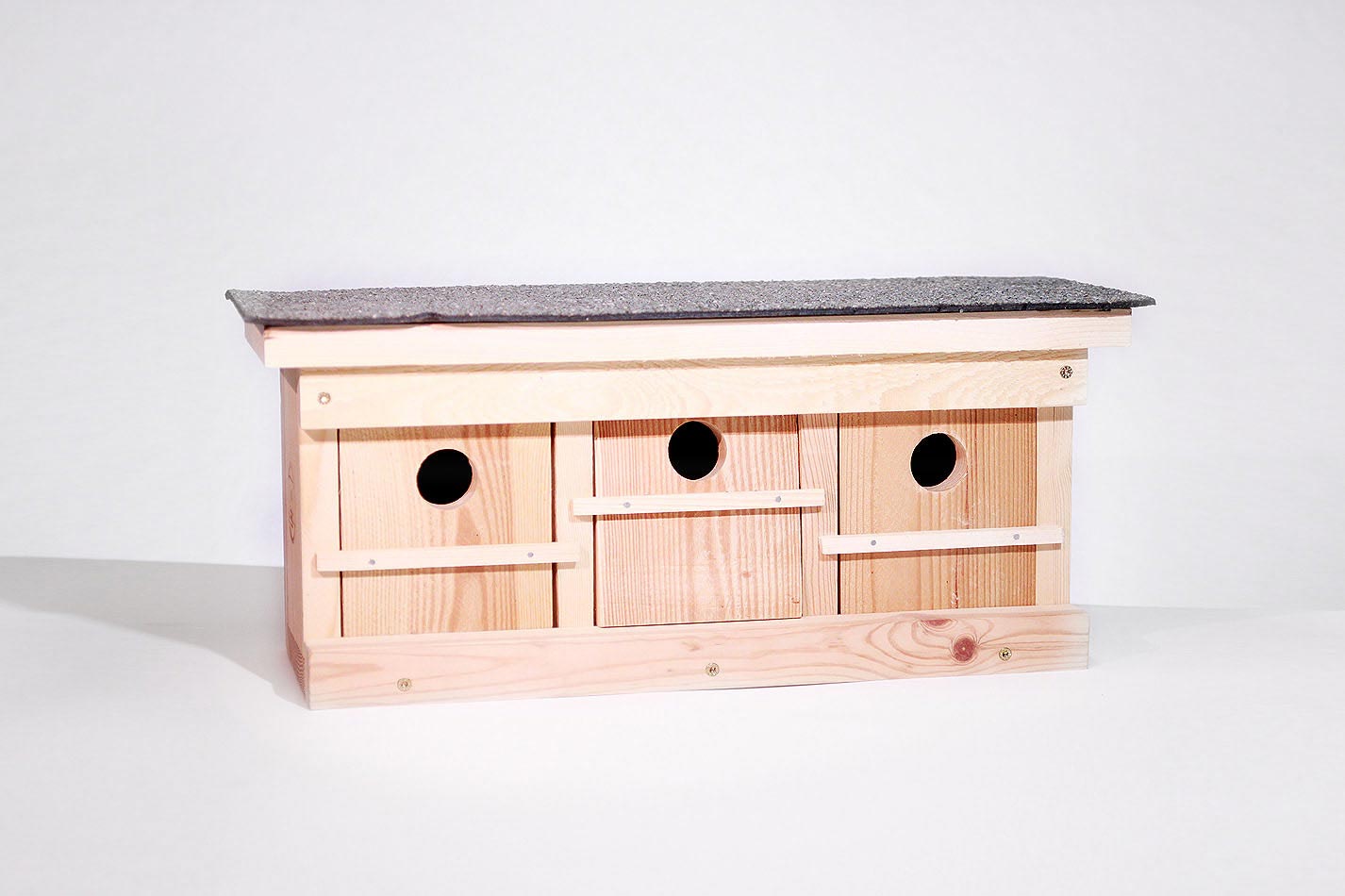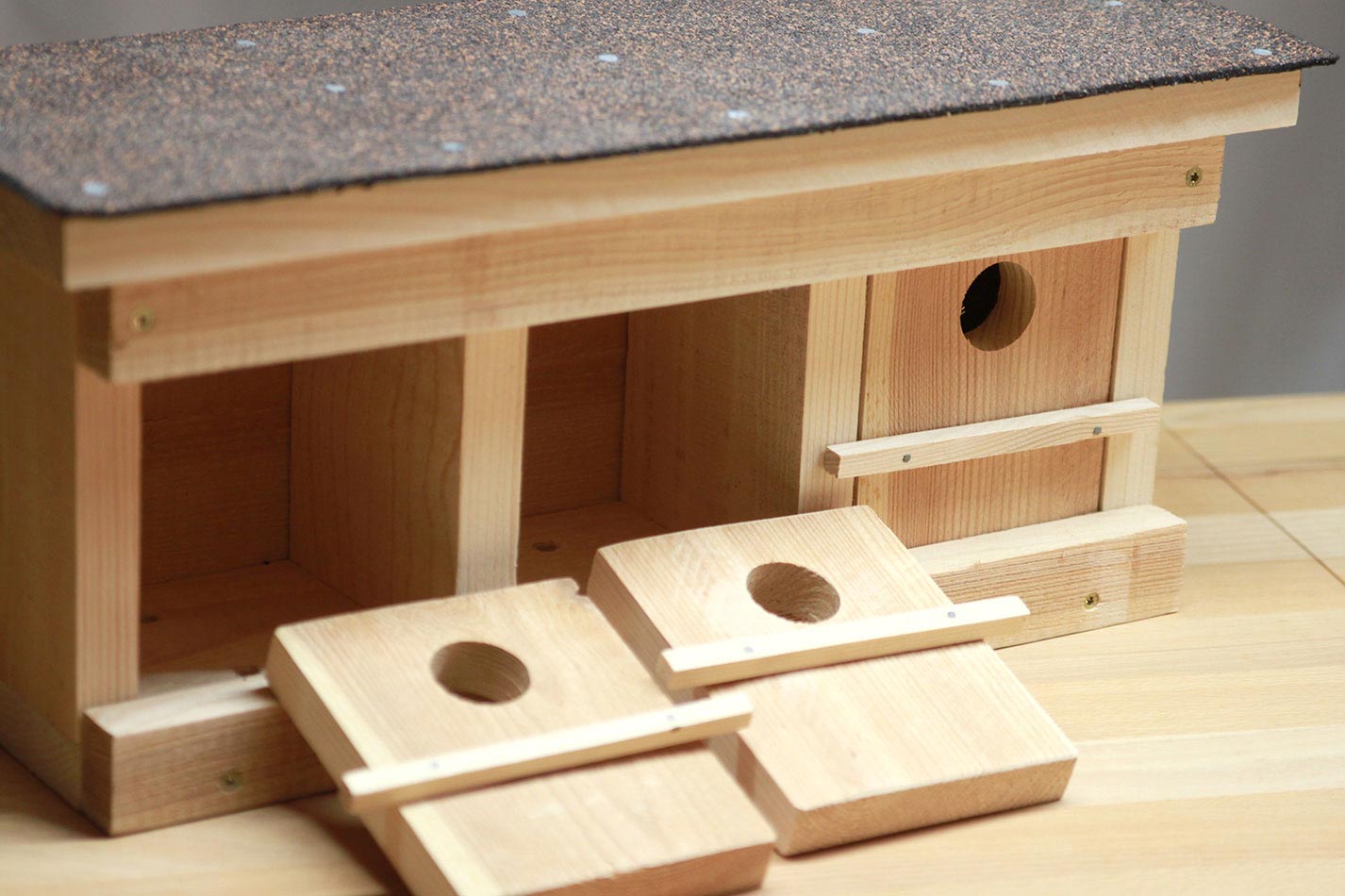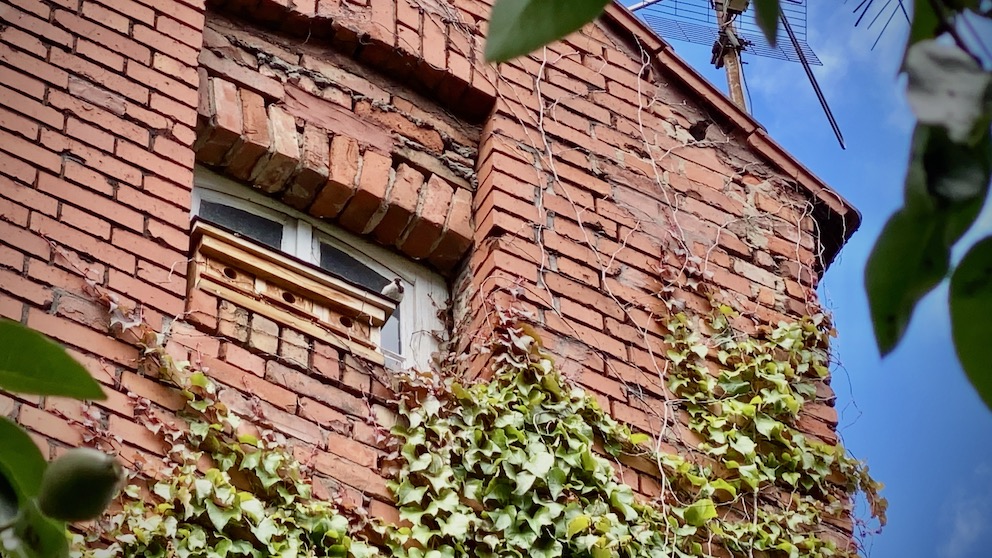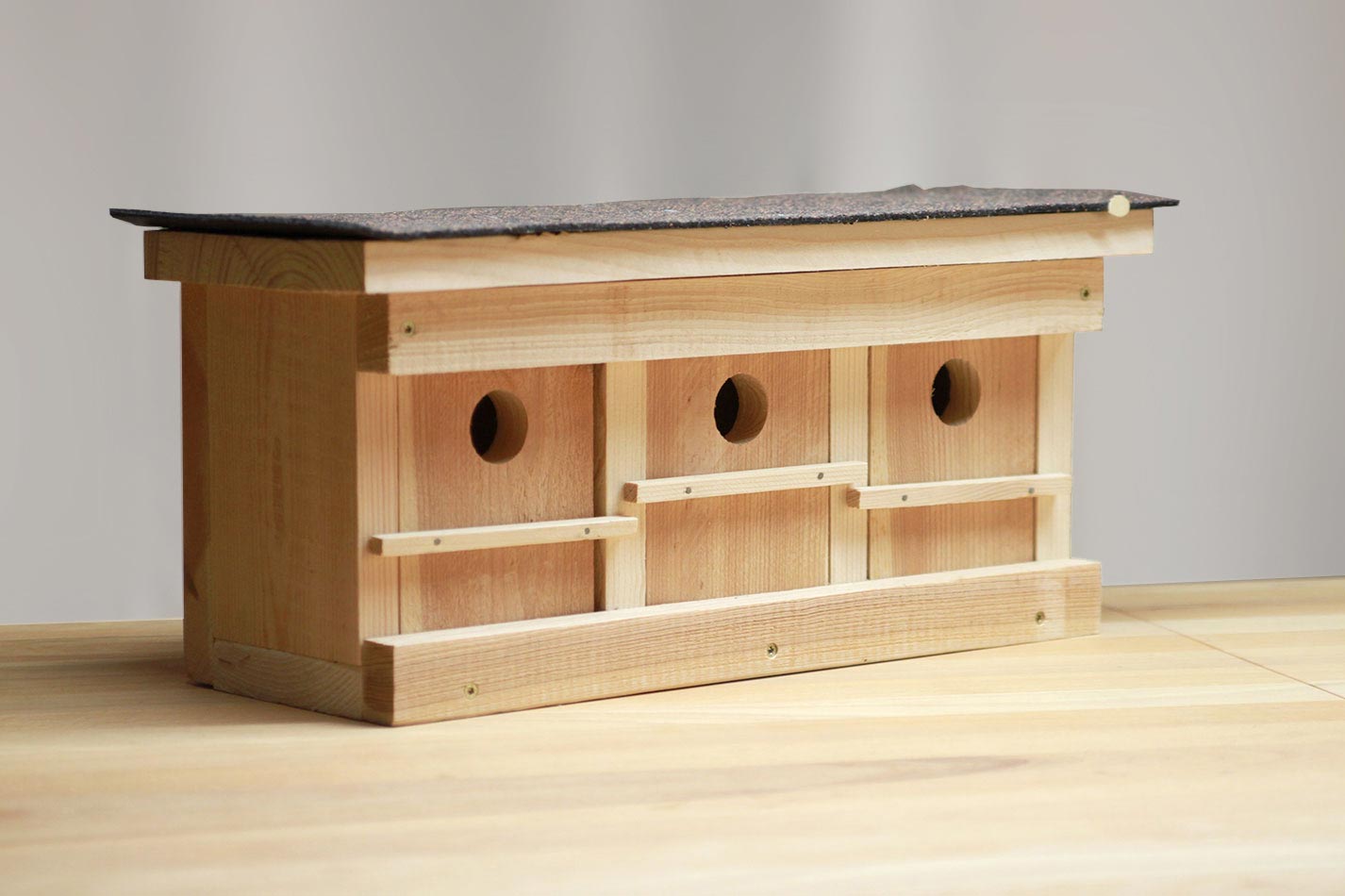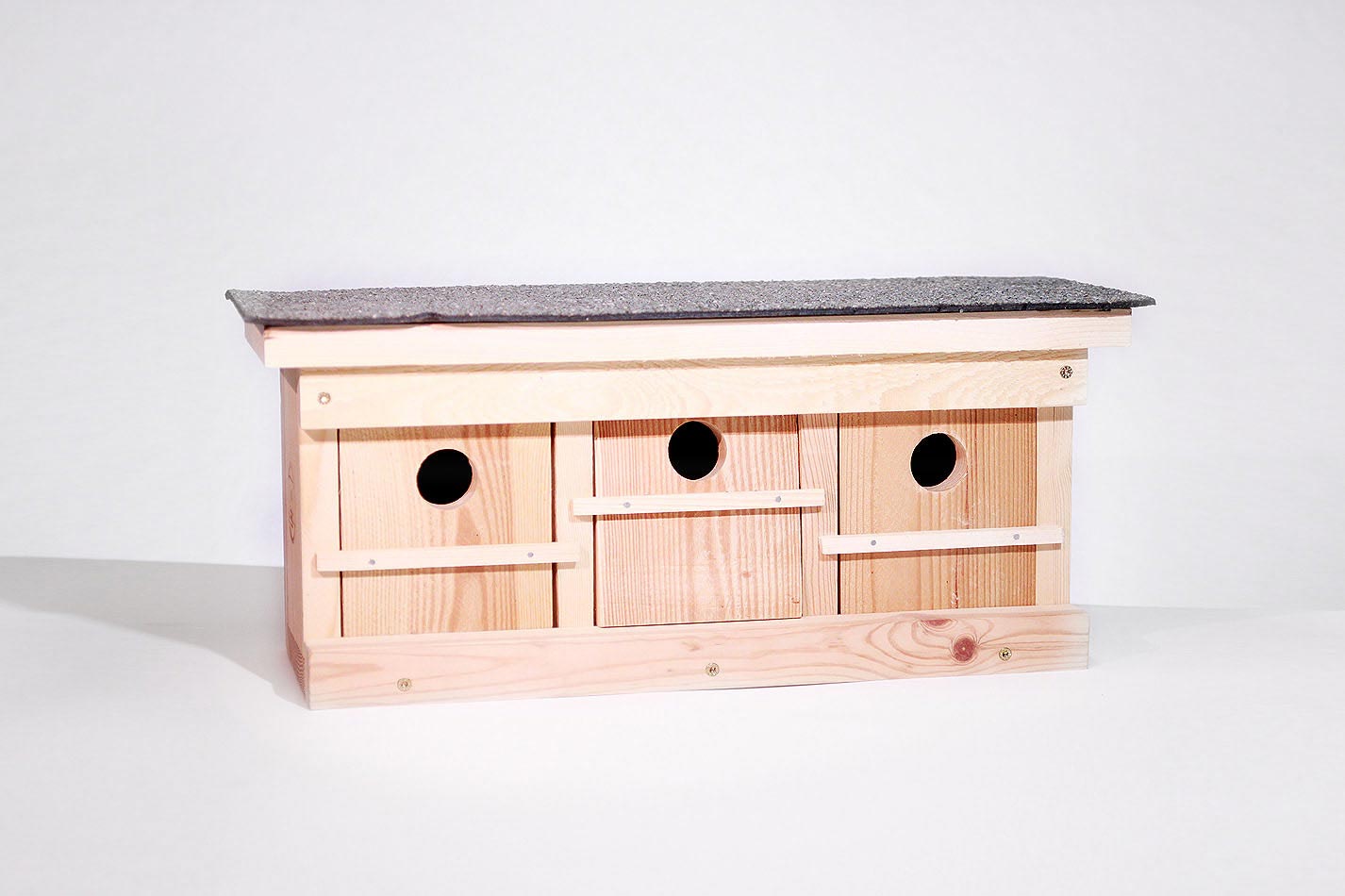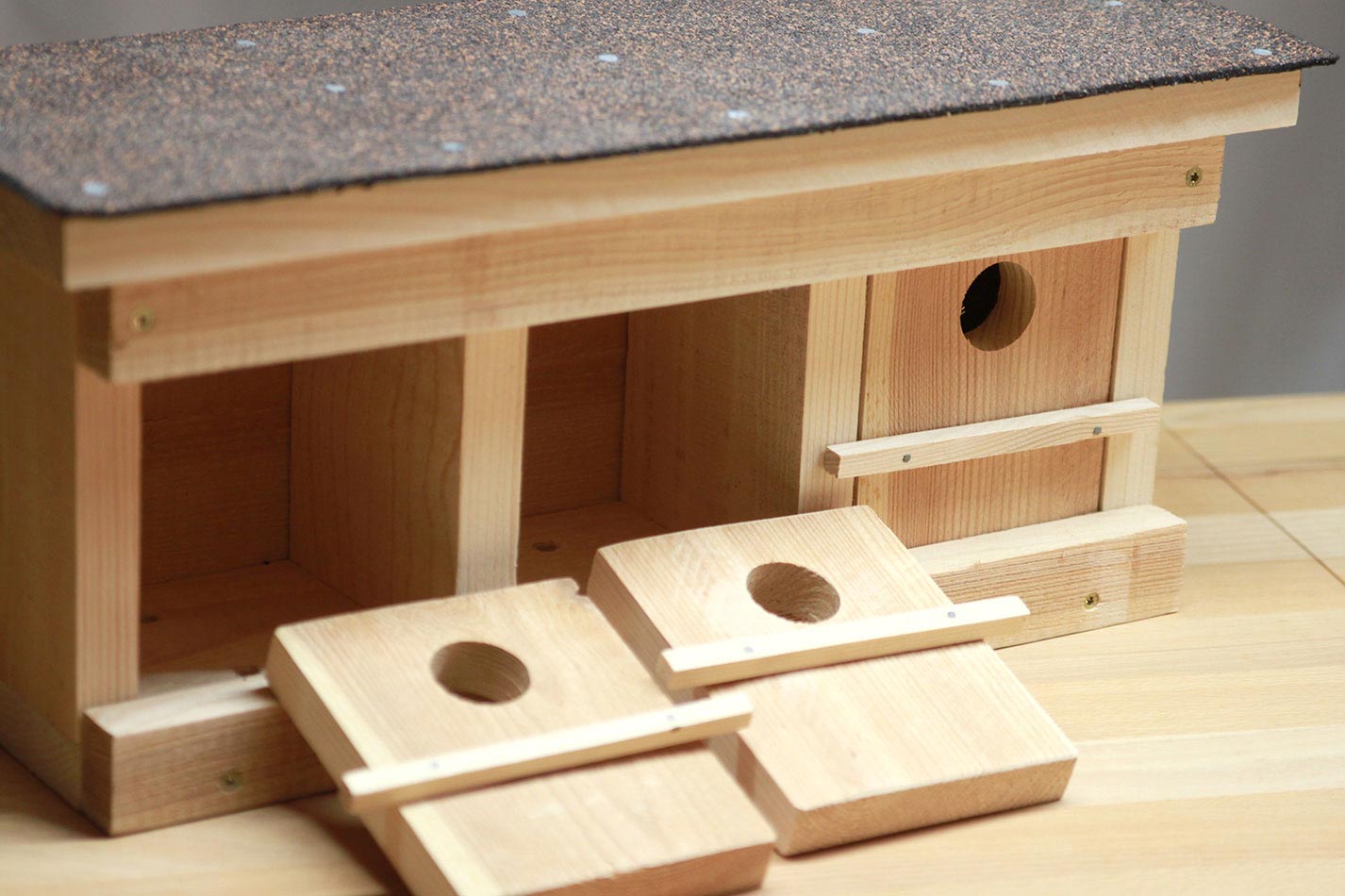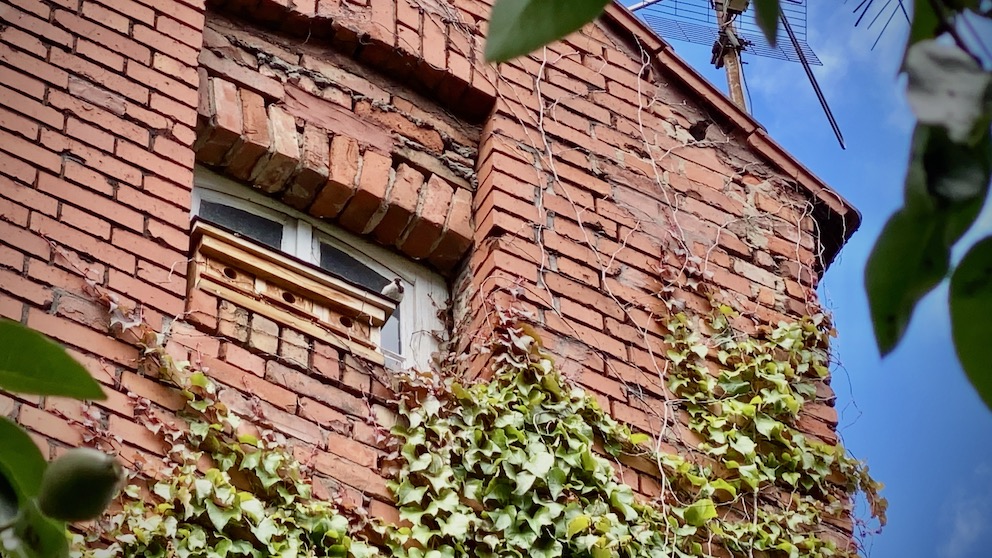 Wooden house for house sparrow colony
Die Mindestabnahmemenge beträgt 3 Stück
Available, delivery time 1-2 weeks
Product information "Wooden house for house sparrow colony"
An amazing wooden present for any garden and bird lover.
Observe the fun hustle and bustle of the sparrows in your garden with your family through the wooden sparrow colony house with high breeding success.
It is an ideal nesting aid for your garden for the sparrows living in colonies.
Made of high-quality local wood. Manufactured in an inclusion workshop in Germany.
Our ornithological observations over many years showed that house sparrows (Passer domesticus) accept this sparrow colony house made from wood rather than the sparrow colony house made of concrete offered by Schwegler company.
Dimensions: 50x21x18cm