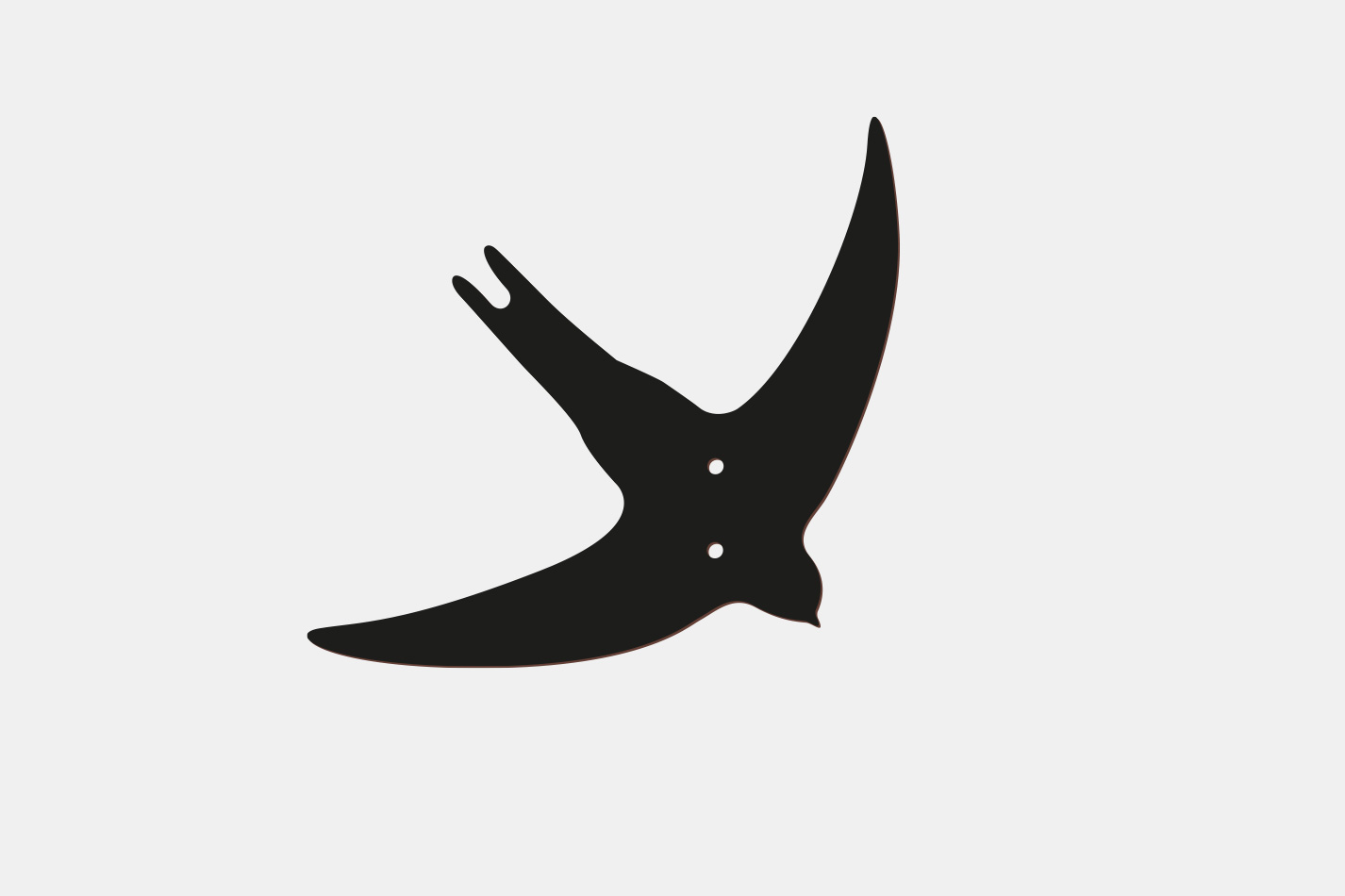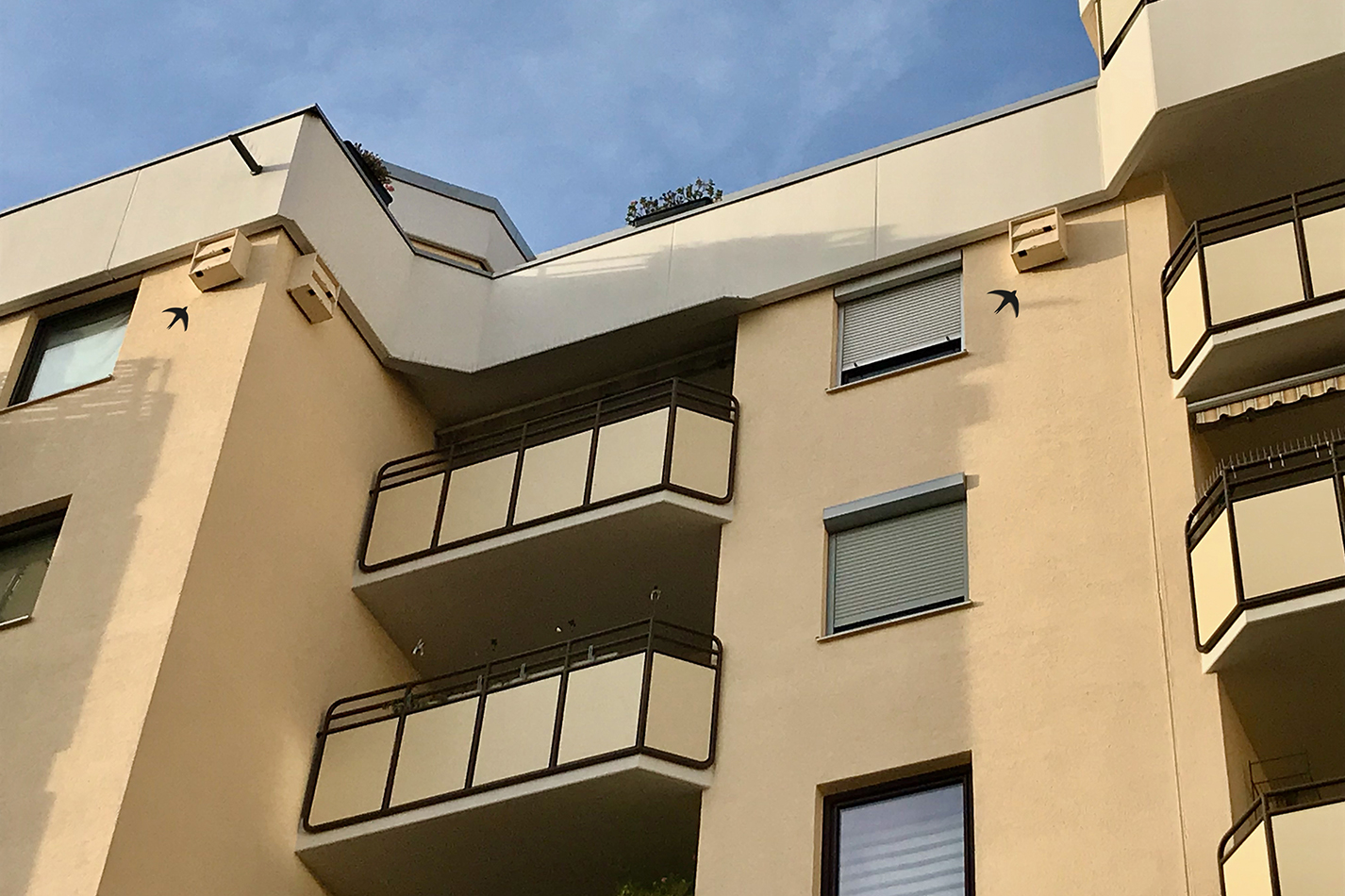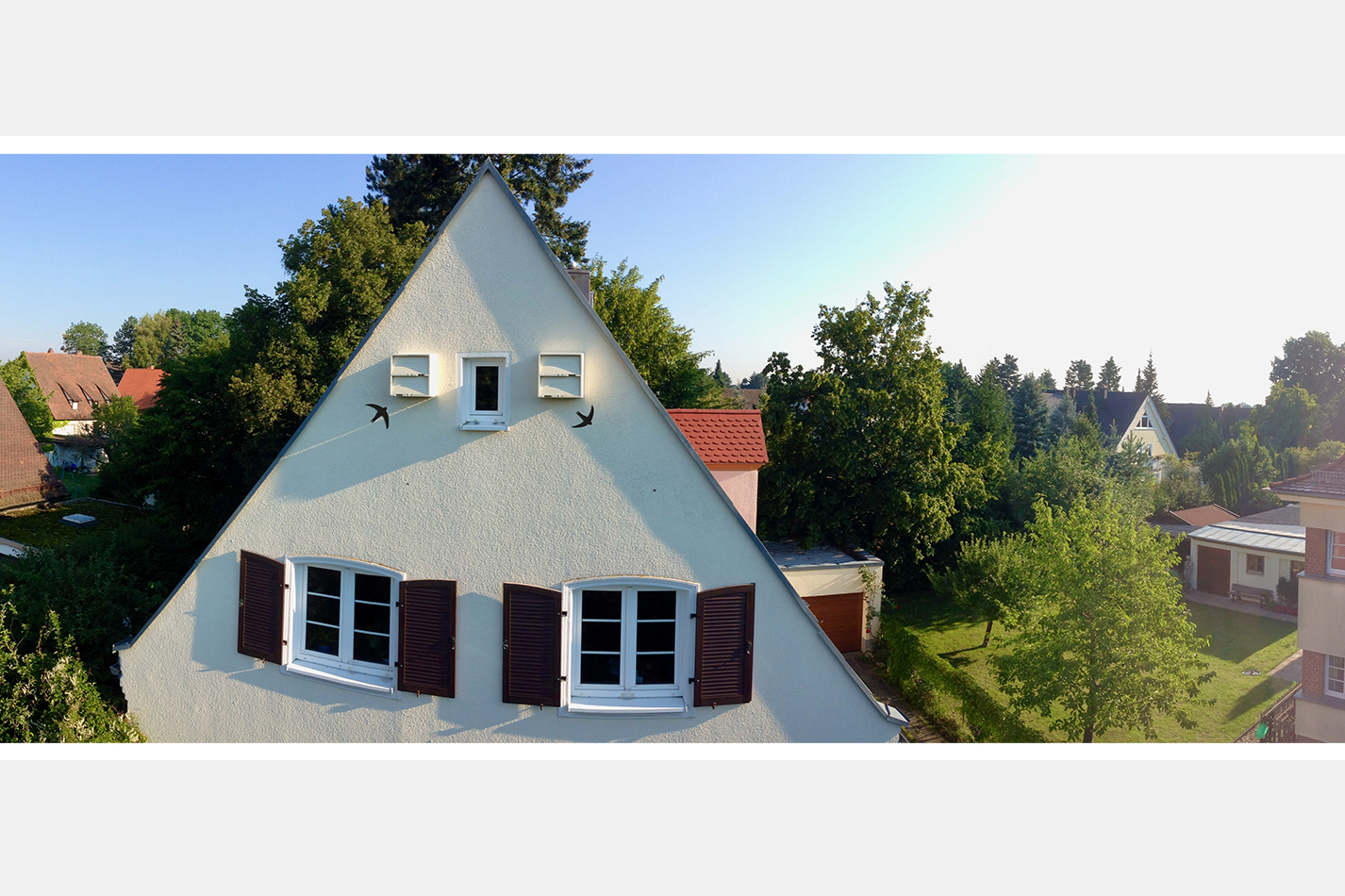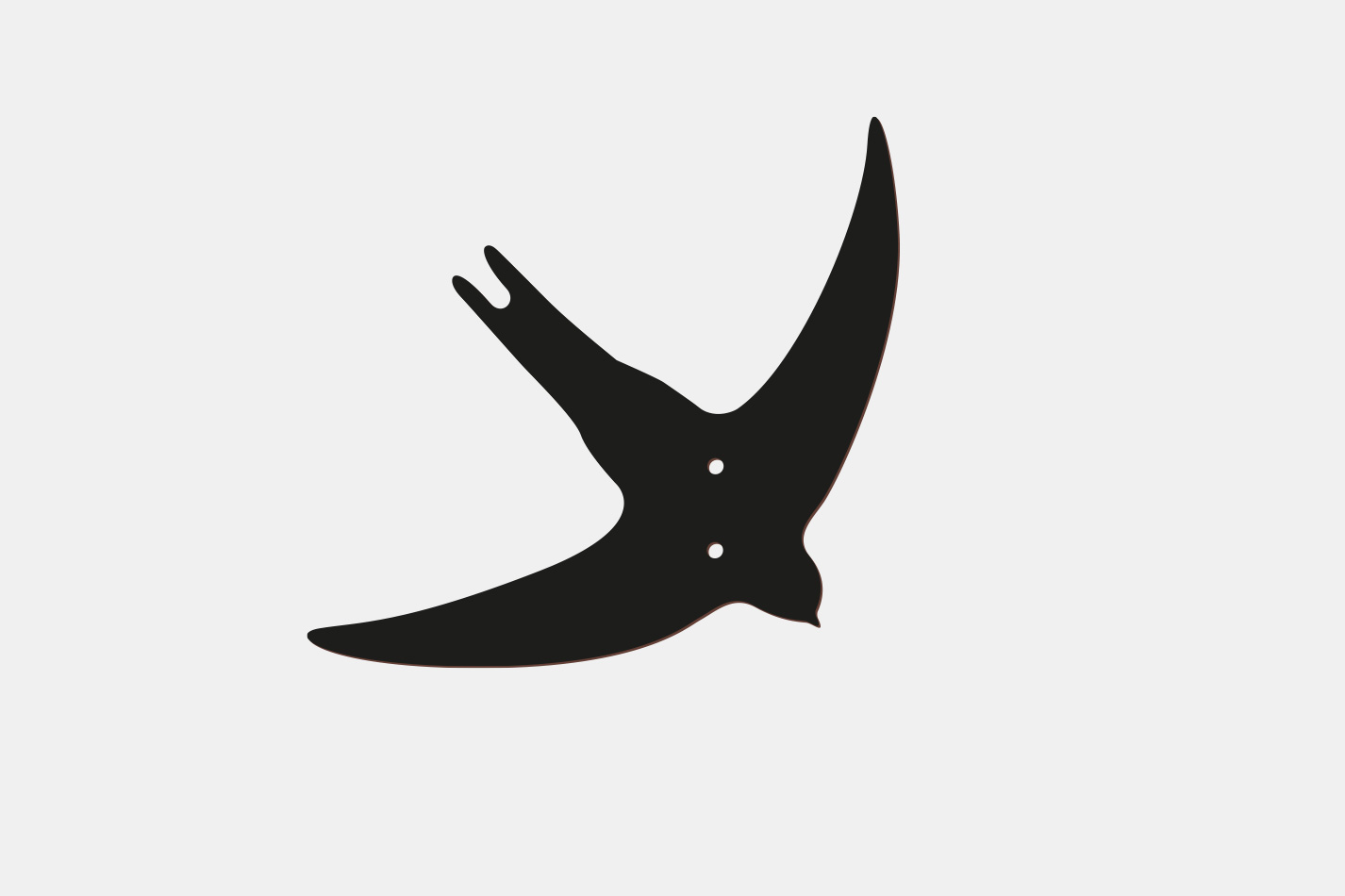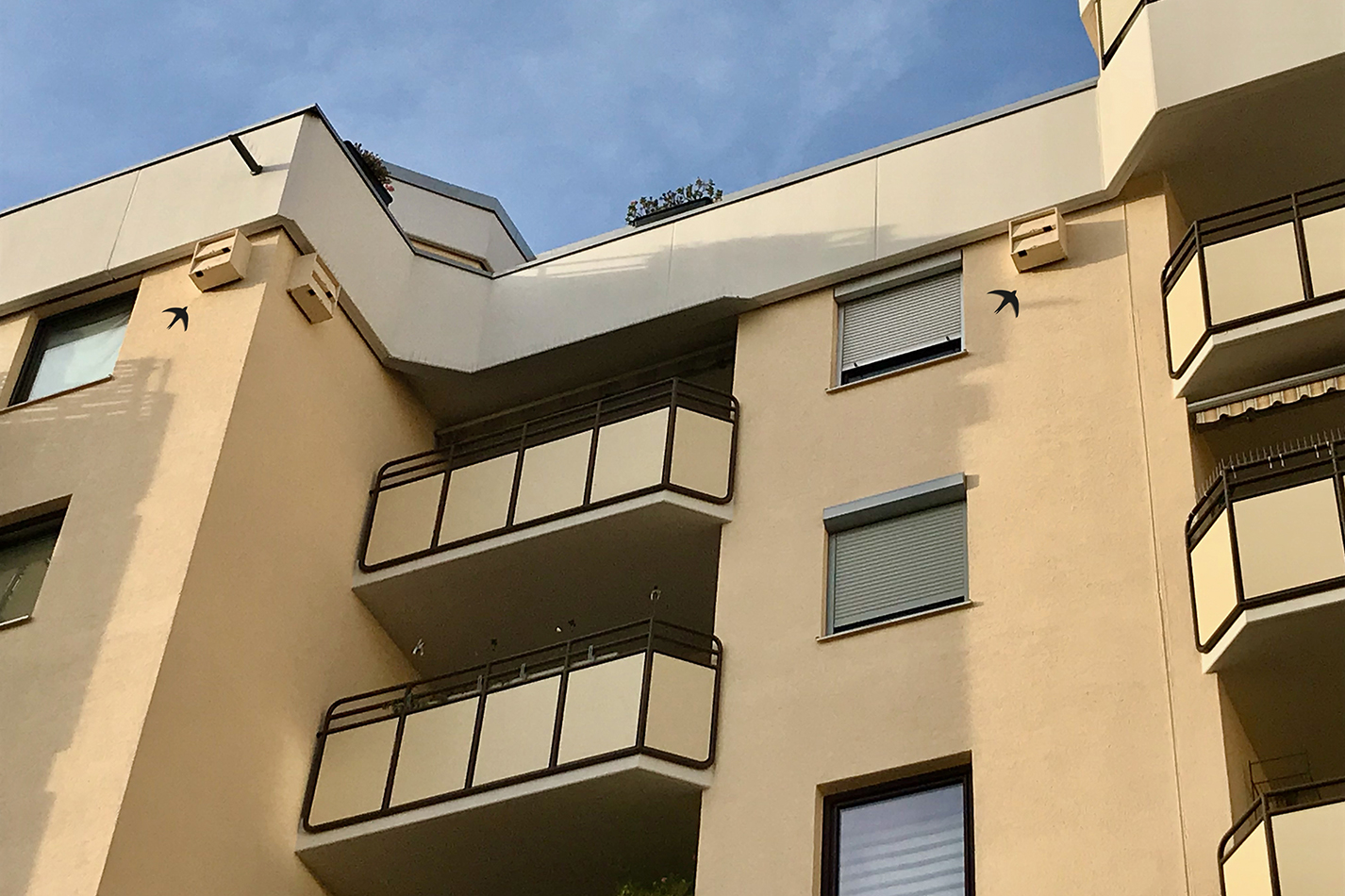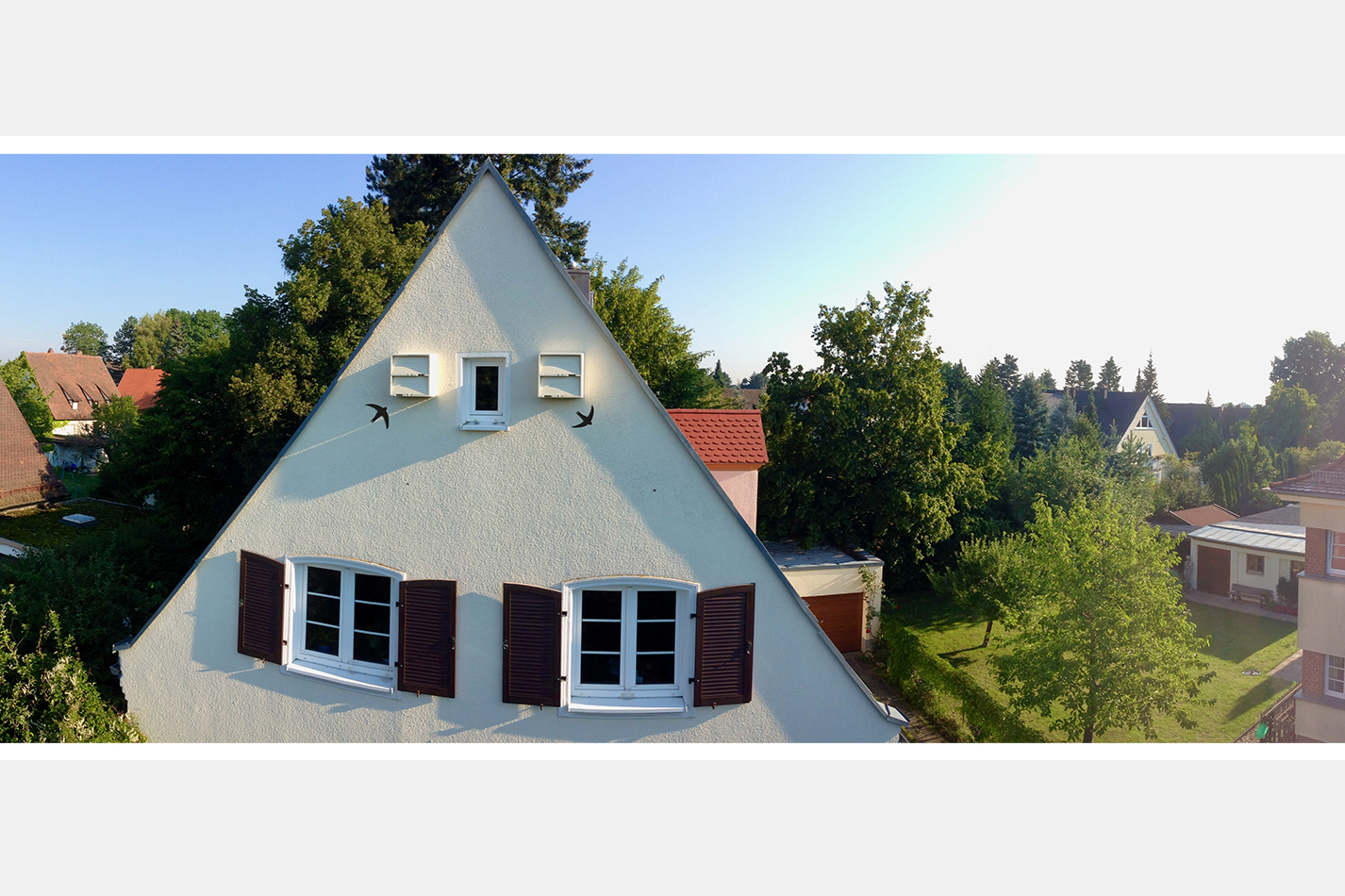 Pointing bird swifts silhouette for compensatory measures
Available, delivery time 2-5 days
Product information "Pointing bird swifts silhouette for compensatory measures"
Swifts in a targeted location with optical support. The pointing bird, a black swift silhouette, is placed near the swift boxes in such a way that it shows the searching swimmers the direction of approach. This process has been tried and tested several times.
Set additional visual incentives for compensatory measures to achieve rapid settlement success.
Our pointing bird is made from coated, weatherproof sheet material. 6.5 mm birch multiplex dark brown / black coated. Oiled edges.
Product dimensions: (L x W x H): 390 x 250 x 6.5 mm Scope of
delivery: pointing bird, 2 x TX20 facade screw - with 12mm flat head, stainless steel, corrosion-resistant, 2x Würth dowels 6 x 36 without collar, 2 x spacers.
A pointing bird is the perfect complement to our sound dummies for 230V AC power or 12V solar operation .
---
Ergänzung zur Klangattrappe - Mauersegler sehen es!
Klasse Ergänzung zur Klangattrappe. Ich habe zwei Zeigevögel bei mir an der Giebelwand unterhalb meines selbsgebauten Mauerseglernistkastens angebracht und siehe da, bereits nach kurzer Zeit rasten mehrere Segler an besagter Wand vorbei und im Tiefflug durch unseren Garten :)